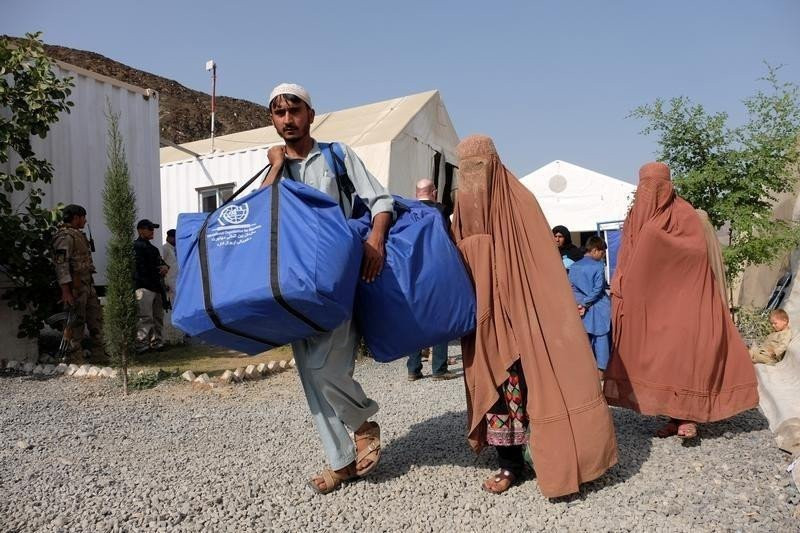 2022-02-05 13:33:13

Dozens of Afghan refugee families, who fled the war-torn country following the Taliban takeover in August last year, in Quetta are in desperate need of help including warm clothes to ward off harsh weather conditions.
"Our children are suffering sleepless nights because of chilly weather," Sharafuddin, a grey-bearded Afghan refugee, told Quetta Voice.
Bare-footed children were roaming in the streets of Ferozabad adjacent to Sabzal road, one of Quetta's poor and marginalised neighborhoods.
"We need blankets and commodities", Toor Jan, another refugee, said.
Balochistan hosted 320,000 Afghan refugees for the last four decades. The number of refugee camps in the province is 10.
The refugees complained that no government or non-government agencies (NGOs) had provided them assistance so far.
They said the United Nations High Commissioner for Refugees (UNHCR) visited the area but it only provided aid to registered Afghan refugees.
"Our children are deprived of education this time," Muhammad Ramazan, a young Afghan refugee, said.
He demanded the government and the UNHCR to extend support for the establishment of a school.
Also read: 'World's largest humanitarian crisis in Afghanistan needs coordinated global response'
In harsh and chilly weather the children are not wearing warm clothes to protect themselves from the cold. "So many are suffering from diseases because of the chilly weather," Ramazan lamented.
He added that for the refugees the important issue is to secure two square meals a day and provide treatment to the ailing children.
Over the years, the Afghan refugees in Balochistan's capital city and other parts of the province have established businesses.
However, the refugees who have come to the province in the aftermath of the Afghan Taliban's takeover of the neighbouring country are facing a host of issues.
Out of nearly 3 million Afghan refugees living in Pakistan, only 1.5 million of them were registered, the National Assembly Standing Committee on Human Rights was told on Wednesday.
Briefing the committee members on the current status of Afghan refugees, Chief Commissioner Afghan Refugees Saleem Khan had revealed there is no record of 700,000 Afghans currently residing in the country.
There are nearly 3 million documented and undocumented Afghan refugees in Pakistan, making it the largest refugee population in the world after the Syrians in Turkey.