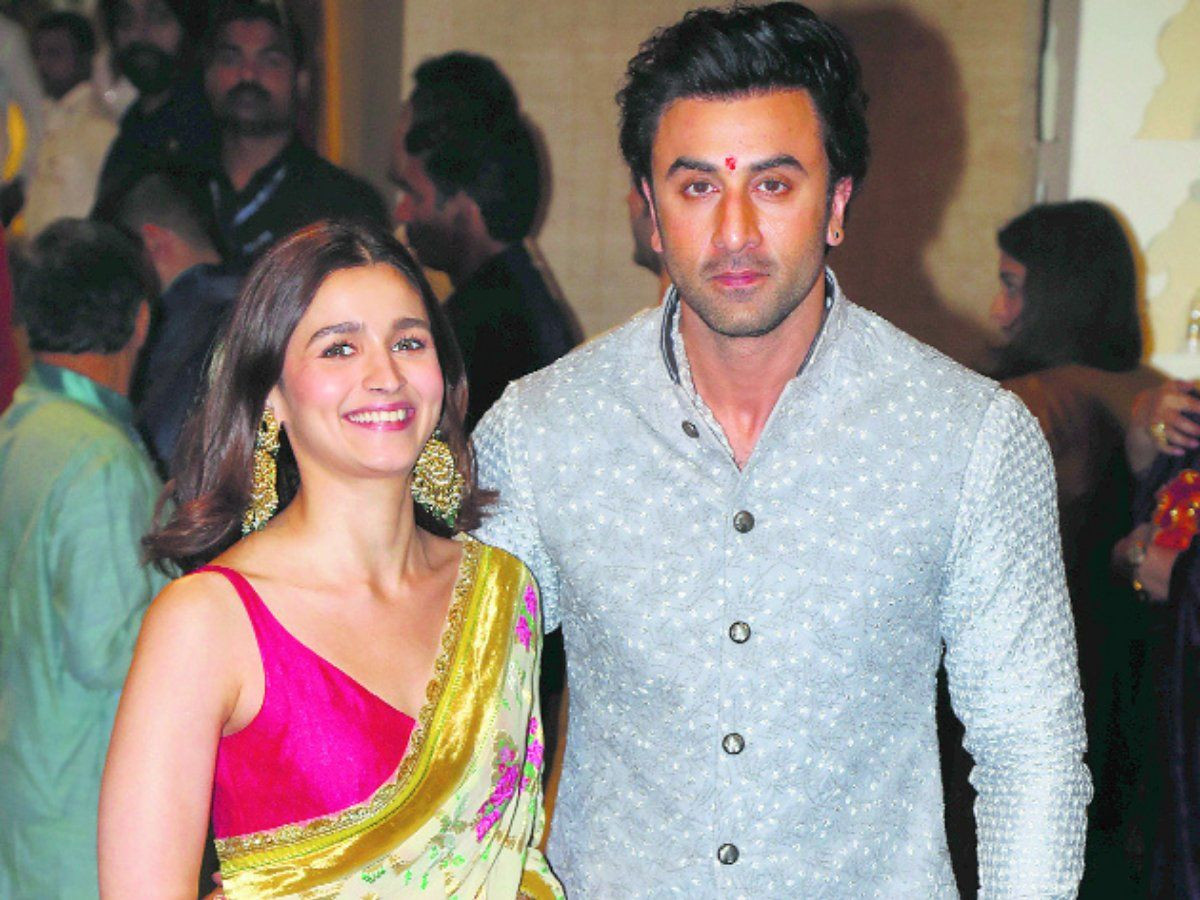 2022-02-11 06:18:05

Bollywood diva Alia Bhatt and her boyfriend, actor Ranbir Kapoor have made headlines several times concerning their marriage. A recent development to the subject is that Bhatt believes that she's been married to her beau "for many years."
Reacting to Kapoor's statement in 2020 on having tied the knot with her if not for the pandemic, the Highway actor agreed to the comment. In a conversation with ex-journalist Rajeev Masand, the Rockstar actor also said that marriage is a box that he'd like to tick sooner rather than later.
In a recent interview with NDTV, Bhatt was asked about her beau's said comments about their marriage. Mad in love, she said, "He is right but, in my head, I am married to Ranbir, in fact, I am married to Ranbir in my head for a long time. Everything happens for a reason. Whenever we do get married it will work out right and in a beautiful way."
The power couple are all about affirmations for each other. Kapoor promoted Bhatt's upcoming film Gangubai Kathiawadi at the trailer launch with a recreated backwards namaste pose. Fans were quick to create collages of the duo making the same pose gushing over Kapoor's support for his beau. Bhatt shared a collage of the two from the promotions and awarded the Rockstar with a "best boyfriend ever" title.
The celebrity duo began dating in 2018 after falling in love while working on their first film together, the Ayaan Mukherjee directorial Brahmastra. After one too many delays, the fantasy epic will hopefully arrive in theatres later this year.
However, before we see the duo together on screen, fans are awaiting Bhatt's upcoming Sanjay Leela Bhansali film, Gangubai Kathiawadi. Rising to fame in such a short time, Bhatt attributed her success to everybody she had crossed paths with so far professionally.
Being the famous filmmaker Mahesh Bhatt's daughter, the Raazi star grew up listening to stories of epic sacrifices actors had to make to get their films off the ground.
Ahead of Gangubai Kathiawadi's release, the 28-year-old actor was asked whether being a team player contributed to her glaring success or not. In conversation with Bollywood Hungama, the Student Of The Year actor shared that "I'm a director-producer's daughter, I've heard so many stories along the way about how difficult it is for people to actually put a film together. People used to mortgage their houses." The tales of hard work made her cherish and respect the art of moviemaking from a very early age.
She added, "In the golden times, people used to put their life on the line to make a film. I'm not focusing on just my own work. Everybody's contribution is important. Films aren't made by one person. It's a whole crew of people coming together. Talk to any director or producer, they're so protective of their crew, because they know that nothing would happen without them. So, I don't believe that any of the success that has come my way has come because of me. It's come because of the effort of every single person that I've encountered. Every team and crew member, every assistant director, every technician, everyone. We are just the face."
Alia made her debut in 2012, with Karan Johar's Student of the Year. She has since appeared in hit films such as Raazi, Highway, Kapoor & Sons and Gully Boy.