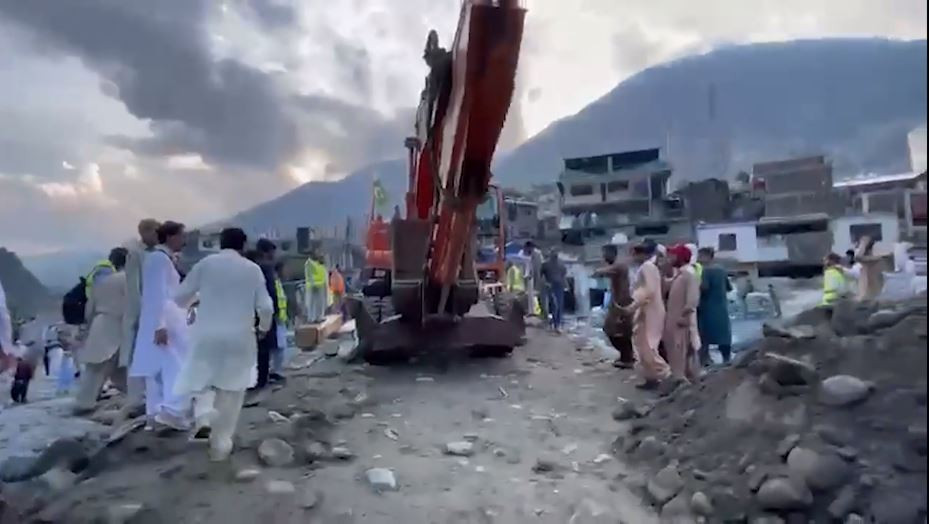 2022-09-04 03:10:10


SWAT:

The flood-hit bridge in the town of Bahrain in Swat was reopened for traffic on Sunday after the Pakistan Army worked day and night to restore it.
Earlier this week, Chief of Army Staff (COAS) General Qamar Javed Bajwa had said during his visit to the valley that the road would be restored in six or seven days.
"The most important task at the moment is the opening of Kalam Road which he expected to be reopened in next six to seven days," he had said.
Read PM arrives in Balochistan to review flood relief efforts
Locals were overjoyed with the reopening of the bridge as due to its closure, they were cut off from the rest of the areas, especially Mingora and Khawaja Khela.
The town of Bahrain itself was divided into two parts.
During the COAS' visit to the flood-hit valley, he had also said legal action should be taken against officials who had allowed construction on the riverbank in Swat as many hotels were washed away by raging floodwater.
Four special army aviation helicopters earlier this week had rescued 110 stranded people from Khawazakhela to Kanju Cantt in Swat, Khyber-Pakhtunkhwa (K-P).
The military had also urged the people not to travel towards Swat and surrounding areas due to flash floods.
Pakistan Army also rescued 22 tourists who had gone from Islamabad and got struck in Kumrat valley in Upper Dir of the province.
In order to help the flood victims, 7,522 Pakistan Army troops have been deployed along with 50 boats, whereas 25 field medical camps have also been established. As many as 25,000 patients have been treated so far.