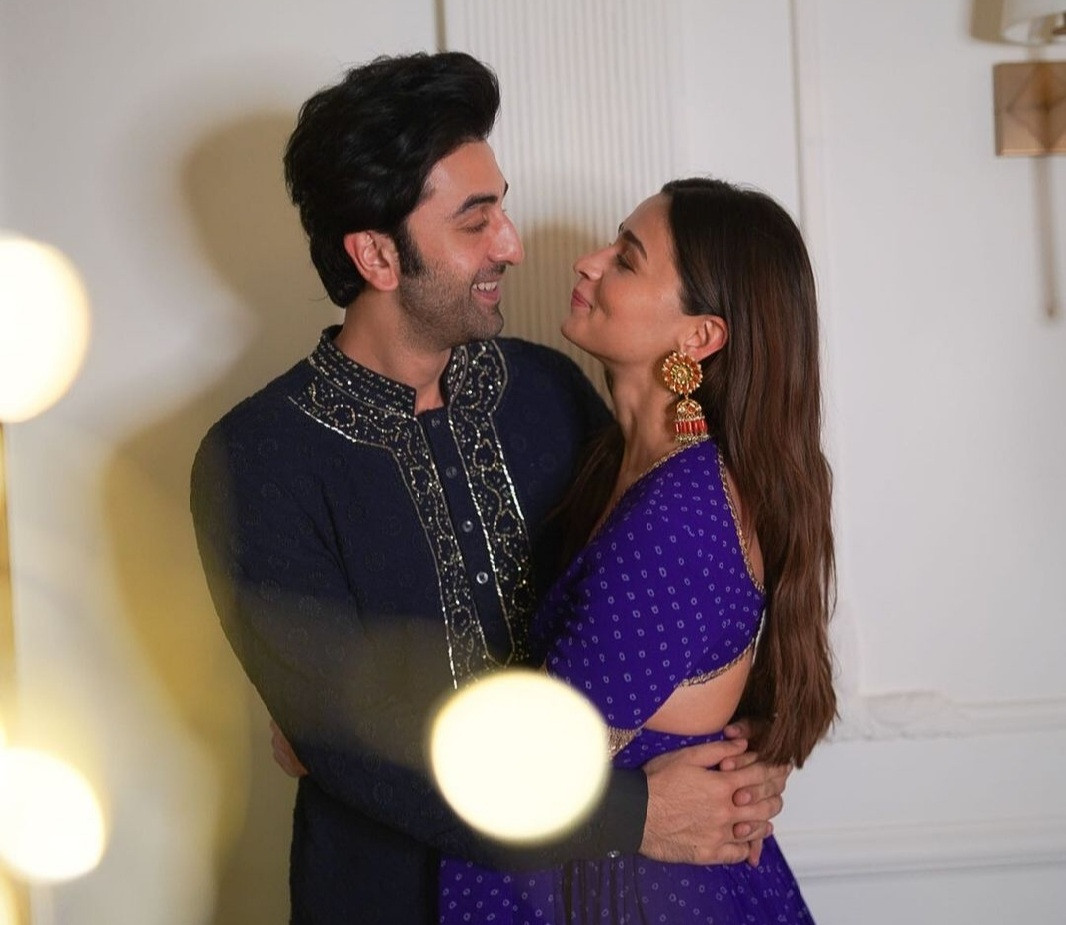 2022-02-05 04:50:17

The Bollywood star couple, Alia Bhatt and Ranbir Kapoor are all about affirmations for each other. The latter promoted the former's upcoming movie, Gangubai Kathiawadi at the trailer launch on Friday with a recreated backwards namaste pose. Fans were quick to create collages of the duo making the same pose gushing over Kapoor's support for his beau. The Kapoor and Sons actor shared a collage of the two from the promotions and awarded the Rockstar with a "best boyfriend ever" title.
Bhatt's upcoming thriller is all the rage in Bollywood cinema these days. At the trailer launch on Friday, a news personnel asked Kapoor to comment on how he liked the trailer. To which the Sanju actor simply turned backwards to recreate a Gangubai pose, mimicking his arms over his head to form a backwards namaste pose from the trailer.
Taking to Instagram, the Highway actor shared a fan page post of a collage where the two are acting the same pose and wrote, "best boyfriend ever."
Bhatt got more nods from the Kapoor family than just her boyfriend for her arresting performance in the trailer. Mother Neetu kapoor and sister Riddhima Kapoor also took to their Instagram stories to give a shoutout to the Gangubai Kathiawadi.