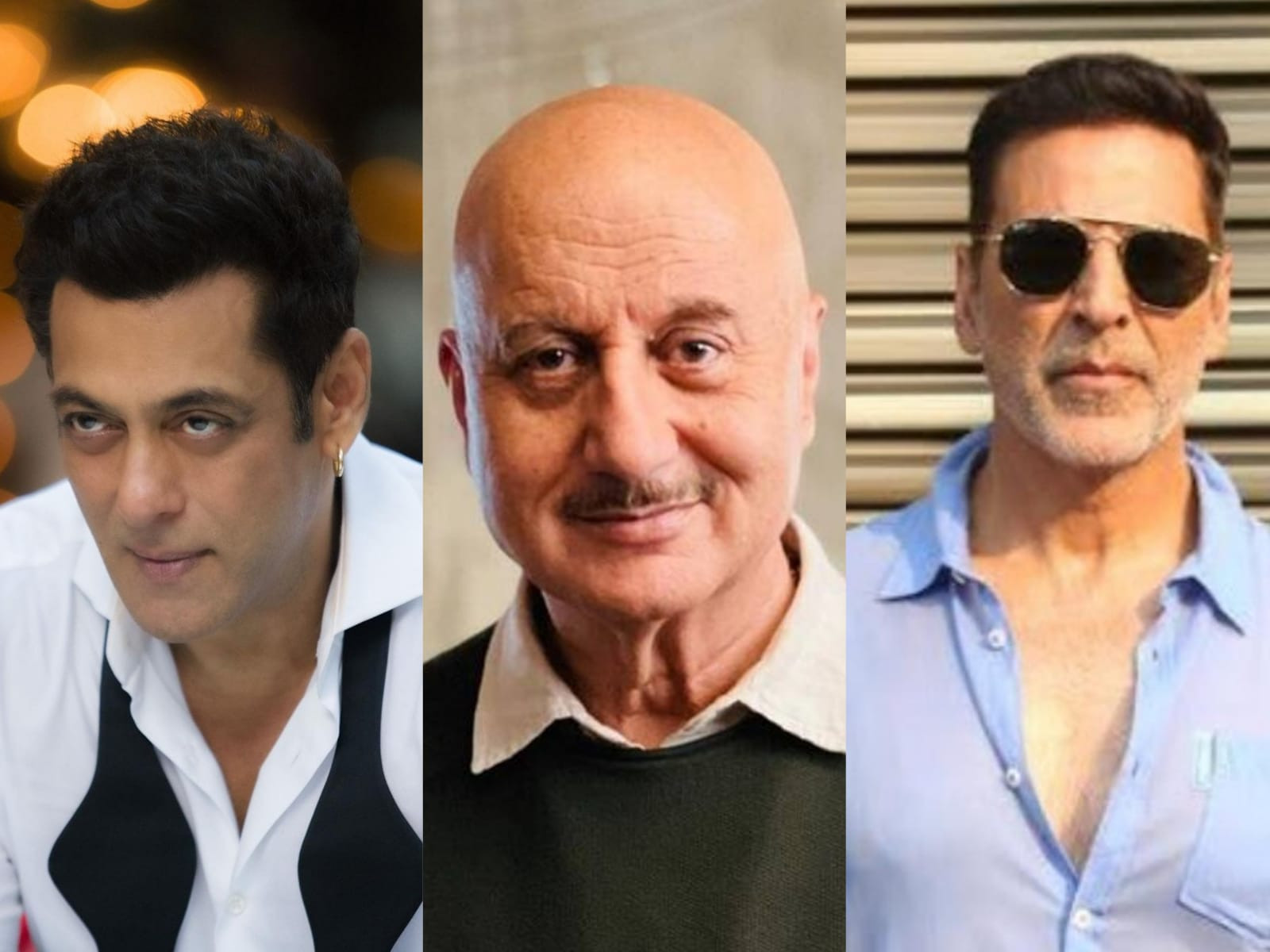 Some of Bollywood's leading actors' lives are in danger for various reasons including their nationality, the controversial films they have been a part of and their link with gangsters. While the state is trying their best to protect them, after receiving multiple death threats, actors Salman Khan, Akshay Kumar and Anupam Kher have reportedly had to take their safety measures up a notch.
According to Hindustan Times, the Maharashtra government has upgraded the security for each actor after an internal assessment revealed threats to them. As per reports, Khan will be given Y+ security cover which, according to The Quint, means he will have a total of 11 personnel for security, including one or two commandos.
Five of them will be stationed at his residence (one commando, four constables) and three Personal Security Officers (PSOs) will accompany him wherever he goes. The PSOs are deployed on a rotation basis in three shifts (meaning one PSO with the assigned person at a time). Former Indian cricket captain MS Dhoni has also been given this level of security.
Kumar and Kher will be given X-category security, which means they will be assigned two armed personnel each at all times. No commandos are provided. The cost of the extra caution will be borne by the celebrities.
According to the report, Kher's received upgraded security cover because the release of his film The Kashmir Files was followed by death threats. Kumar was granted security based on social media threats over his nationality.
Khan and his father, Salim Khan, received death threats in June, after which he was also issued a weapon for self-defence. His security was also heightened on June 6 and a police van was deployed outside his residence after his father found a threatening note addressed to them a day earlier. Their security team found the letter outside their Mumbai home near the Bandra Bandstand promenade, where the Sultan star's father goes for his routine morning jog. "Moosewala jaisa kar doonga (You will suffer the same fate as Moosewala)," read the threat note, referring to the sudden brutal killing of Punjabi rapper Sidhu Moosewala on May 29 this year.
An FIR was registered and the Mumbai police arrested multiple gangsters from Bishnoi's gang, many of whom confessed to targeting Khan. The Kick actor's security then went from police officials to personal guards after investigations in Mumbai, Punjab and Delhi revealed that gangsters Bishnoi and Goldy Brar had planned to kill Khan in Mumbai. Reports suggested that it had been attempted twice — once outside his Bandra home during his birthday celebration in 2017 and once at his Panvel farmhouse in 2018.