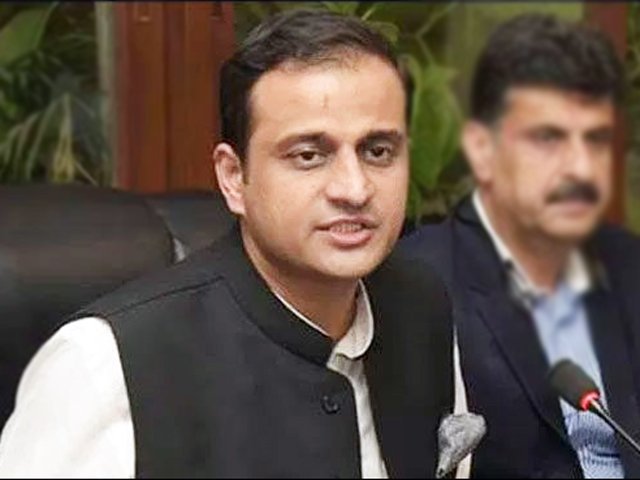 2022-02-08 17:07:55


KARACHI:

Administrator Karachi, Sindh government's Spokesman and CM Advisor on Law, Barrister Murtaza Wahab on Tuesday said that the doors of Burns Garden were closed for the public for a long time but now it has been opened by Karachi Metropolitan Corporation (KMC).
He made the remarks while inaugurating the new gates after the renovation of Burns Garden.
Special Assistant to Sindh Chief Minister Asif Jan, Metropolitan Commissioner Syed Afzal Zaidi, Director General Parks Junaidullah Khan and others were also present on the occasion.
Wahab said that Burns Garden was built in 1927 and at that time it was located in the centre of city. In the past a large number of citizens used to come with their families, adding that with the passage of time no attention was given to maintain this beautiful garden and citizens stopped visiting.
He said that the current city administration, taking note of the closed doors of the garden, renovated it and installed new gates to facilitate visitors from different directions.
"We are also launching a tree planting campaign from today during which fruit trees will be planted in the park. Fruits and vegetable gardens have also been included in the park expansion project," he added.
The Administrator Karachi said that those areas which were neglected in the past are among our priorities.
Wahab said, there different recreational facilities will be provided to the visitors and the garden will again see people coming in large numbers.
He said that China Cutting Mafia had made parks and playgrounds in different parts of Karachi its stronghold due to which citizens were unable to find healthy environment to spend time. He said that we are committed to prevent encroachments on parks and playgrounds.
Read More: Restore parks, orders SC
He said that parks and playgrounds would be provided in every part of the city so that our children and youth could take part in healthy activities and make the country and the nation famous through their talent.
In response to a question, while talking to media, he said that health card was not issued in Sindh province, as we do not believe in it.
"We have focused on the infrastructure of medical institutions, the best government medical institutions are working in Karachi, Hyderabad, Mirpurkhas, Ghambat and people are being provided free medical facilities," Wahab said.
He said that work is underway to desalinate sea water while also bringing water for Karachi from Hub Dam.
He also asked the federal government to play its role in completing
He said that drug, gatka, mainpuri and street crimes have increased in Karachi and action against them needs to be made effective.
Published in The Express Tribune, February 9th, 2022.