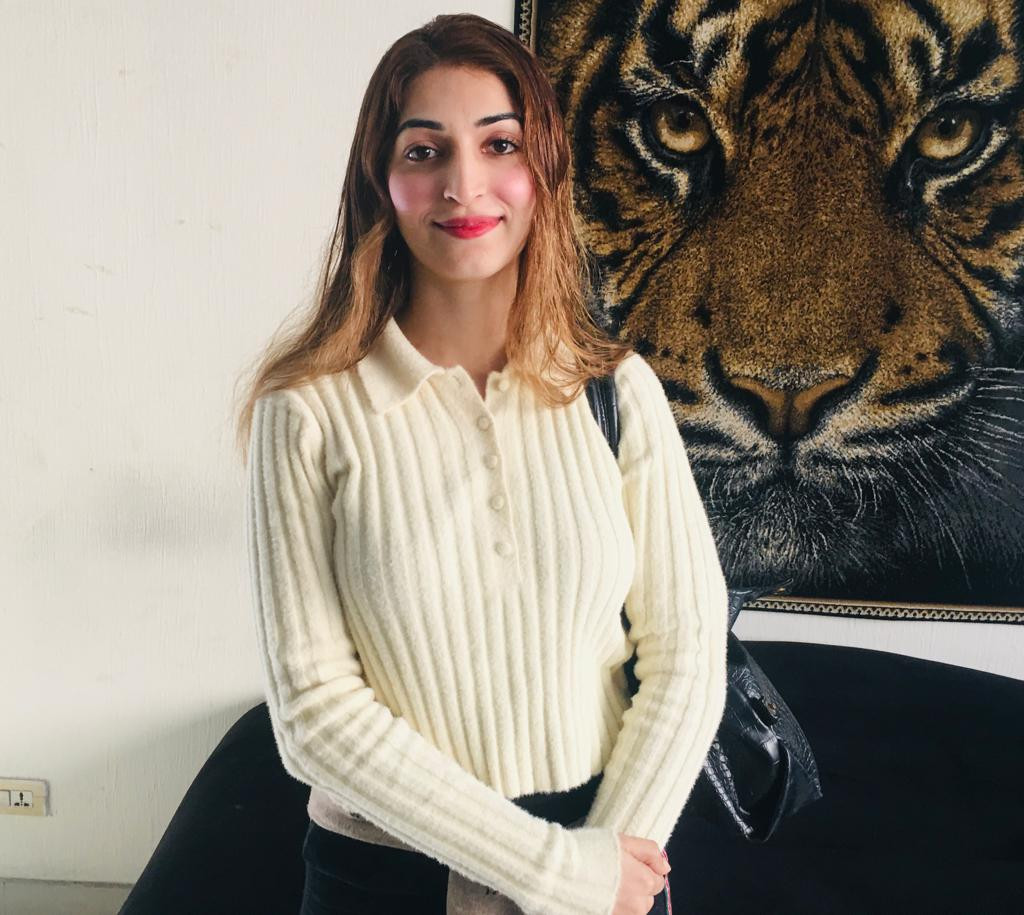 2022-02-09 05:36:48


LAHORE :

Model Areej Chaudhry feels our representation in the world's beauty forums is almost non-existent. And so, we must focus on organizing beauty contests between Pakistan and India so that models from both countries can benefit from the exposure that would bring.
After winning the title of Miss Pakistan World, Areej, who has also represented the country for Miss Earth – the third largest beauty pageant in the world – said her next destination is the Miss Eco International competition, which will take place in Egypt in March. Areej has clarified that she has no plans of getting married anytime soon either, and she will only tie the knot after finding her ideal.
In a conversation with The Express Tribune, she shared "There is no doubt that Pakistan is a very beautiful country but due to some unavoidable reasons, our representation in the world's beauty forums is almost non-existent. Our models are just as competent as Indian models but Indian talent gets strong support from its sponsors and government." She added, "Pakistan and India can organize beauty contests on a regional level, too. But such contests should be held on equal footing."
Speaking about her life in the fashion industry, Areej claimed that models are taught to live in peace and harmony with one another. "The best way to improve yourself is to move forward and let others move forward. In my opinion, every model should have a level playing field."
About representing Pakistan in Miss Earth, which hosted talent from 92 countries around the world, including China and the USA, Areej commented, "It was an honour for me to be part of such a grand affair." Expressing gratitude to have made it to the top 20 ranks in the contest, she said that she is now set to visit Egypt for the Eco International competitions. Eco International will host models from numerous countries as well, including Belgium, Albania, Malaysia, Japan, Indonesia, India, Finland, among others.
As for acing the Miss Pakistan contest, Areej shared that one must not only have a strong grip on their walk but also be able to talk. "Aside from killing it on the ramp and in photoshoots, you also need to develop good communication skills and acquire knowledge about current affairs. It is also expected for an international model to have some regard for other cultures and participate in charity work," she explained.
Elaborating on her vision, Areej added that her main goal is to bring a soft and positive image of Pakistan to the world. "The whole world knows that there is a lot of beauty in Pakistan. Beauty contests are not only about apparent aesthetics; they also take into account your intelligence and social work along with physical beauty. During the competitions, your social activity in your own country is also observed," shared the model, who is now actively working for animal rights and has frequently supported charity campaigns for children with thalassemia.
After becoming Miss Pakistan, Areej also stepped into the world of showbiz and has so far appeared in four to five TV serials. She has also been roped in for a film that includes big names like Ayesha Omar. It is an action thriller set in Pakistan and India.
Touching upon her personal life, Areej said that she believes that entering a marriage is a matter of luck. "So far no one has been able to appeal to me as a husband. I will get married whenever I meet someone who does. In my opinion, a husband should be with you both in your good and bad times. He should support you and acknowledge your national and international achievements with an open heart," she asserted.
Have something to add to the story? Share it in the comments below.