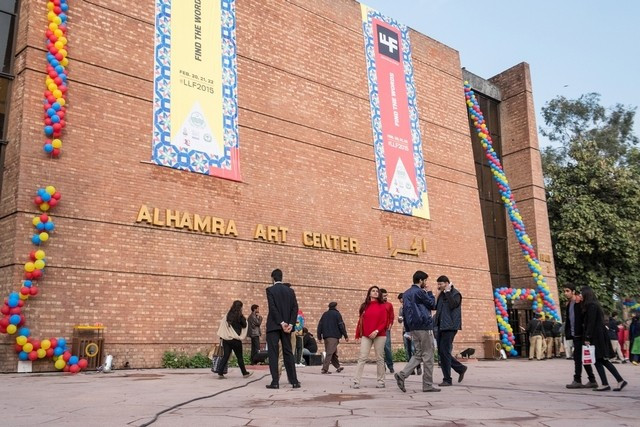 2021-11-20 04:58:07


LAHORE:

The Punjab Information and Culture Department (PICD) has decided to ban all commercial theatres and related activities that have been running on the premises of Lahore Arts Council (LAC) and Alhamra halls for many years now. Alhamra Art Centre, The Mall and the Alhamra Cultural Complex have been hosting and providing the space to hold meaningful performances adding to the minuscule entertainment industry.
Commercial theatre has been in hot water for quite some time, with several notifications and complaints issued in the past on its unethical and vulgar content. According to PICD, to cater to public concerns and government policies, they had issued several warnings to artists and producers to avoid the closure of commercial theatres altogether. However, they allegedly did not follow through with the instructions and continued to create content that held undertones of vulgarity.
Initially, Alhamra Halls' – which come under the jurisdiction of LAC – primary purpose was to conduct literary and cultural activities. However, commercial theatres were introduced to generate funds to maintain their affairs when the place faced financial issues. Apparently, that did not work out as planned. Sources mentioned that LAC then became known as a place promoting vulgarity and other routine cultural and literary activities were almost ended due to low participation.
PICD Secretary Raja Jahangir, took serious notice of producers, writers and artists of select unethical and vulgar performances. "Our plan is to promote good and ethical entertainment activities at Alhamra and hence, our department is in contact with NGOs and parallel theatre producers and universities," he commented on the decision of the ban. "Our collaborations will bring such institutions to start performances at halls of Alhamra in future. Our institution comes under a government department and to attend to its rules, we cannot provide platforms to display vulgarity," he added.
"Hence, it is our plan to close the commercial theatre at Alhamra Halls," concluded Jahangir.
According to sources at the department, an official notification is yet to release regarding the closure of commercial theatres by Alhamra Halls and till then, all theatre activities are functional and running. However, they've been told that only commercial theatre and related activities will be banned soon. The decision will be finalised in the upcoming BOG meeting of Lahore Arts Council authorities.
On the contrary, it was also revealed that some officials show a keen interest in the continuation of commercial theatre performances and are equally responsible for this incident. "They are to be transferred in the coming days and director Saman Roy will be appointed as the permanent Executive Director to streamline affairs at Alhamra Arts Council," said a senior official of PICD.
Have something to add to the story? Share it in the comments below.