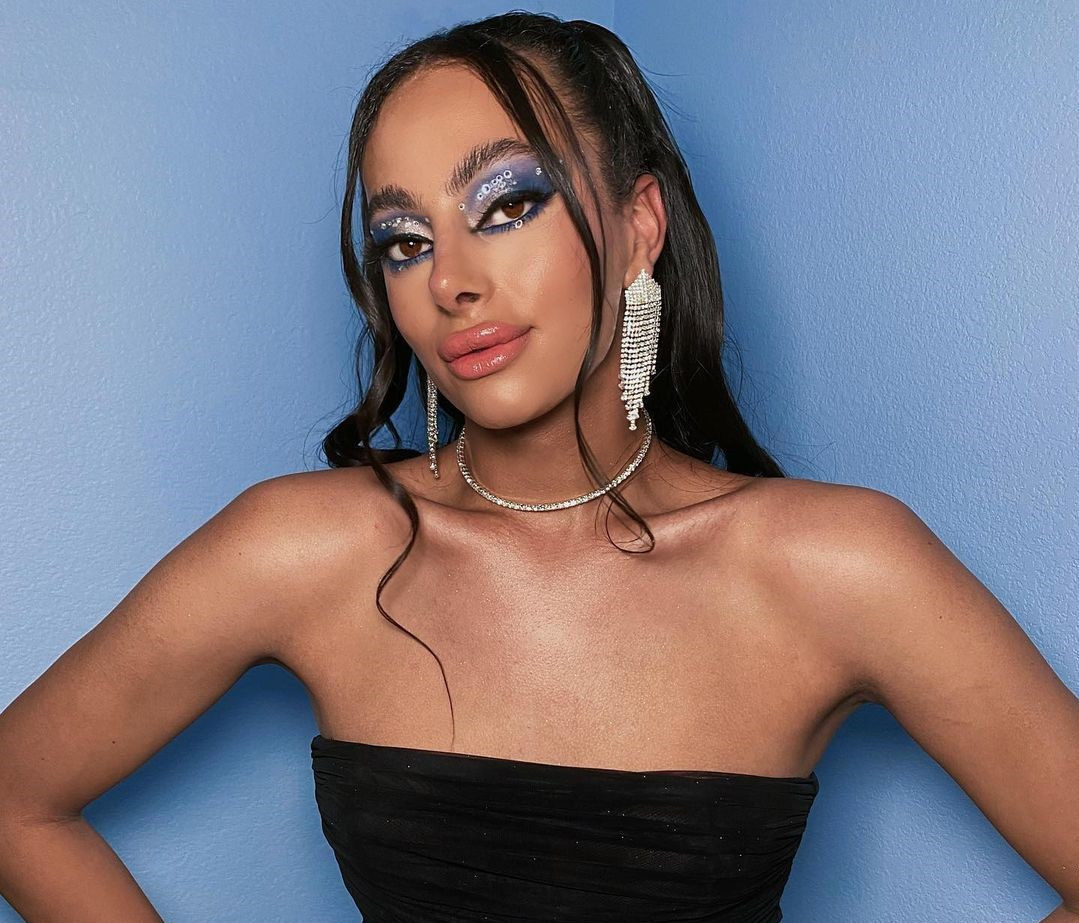 2022-02-03 05:38:31

Fashion industries the world over used to breed on set societal beauty standards but thankfully, things have evolved greatly over the past decades with numerous brands being pushed towards inclusivity, especially in the west. Keeping in line with growing demands for more and equal representation, Victoria Secret's collaborated with TikTok star Emira D'Spain — better known as XOXOEMIRA on social media — for valentine's day promotions.
Making history, the 25-year-old is the trademark lingerie brand's first black transgender model.
Taking to TikTok, she shared a clip focusing on enjoying Valentine's Day without needing a significant other. "The best love is self-love!" she captioned the video. In the clip, she takes viewers through her day of pampering and styling herself in a red Victoria's Secret corset, black miniskirt, jacket, and suede Louboutin boots. Dressed to the nines, she takes off confidently for a self-care day around New York City, where she buys herself diamond earrings and flowers.
"I don't need a man to buy me flowers," she asserts, adding, "Valentine's Day may be about love, but it also includes loving yourself." In a statement with USA Today, D'Spain shared that her platform is "built on confidence" and she wants to sustain that message going forward. "I want to empower young trans women and men around the world to show them that the beauty and fashion industries are changing, especially if you are a person of colour. I am so grateful to work with Victoria's Secret and hope this paves the way for others after me," she further added.
The brand, however, has a distraught history with trans representation. In a 2018 interview with Vogue, Victoria Secret's then-chief marketing officer Ed Razek said he didn't think the brand's annual fashion show should include "transsexuals" because "the show is a fantasy." He later apologised for his comments.
"To be clear, we absolutely would cast a transgender model in our show," Razek said at the time. "We've had transgender models come to castings, and like many others, they didn't make it. But it was never about gender. I admire and respect their journey to embracw who they really are."
Recognising the significance of the collaboration, D'Spain gave a shoutout to fellow transgender model Valentina Sampaio who was the first-ever transgender woman to be featured in a VS campaign. Sampaio featured in the 2019 edition of VS PINK line.
Sharing snippets styled in a red VS lingerie, she shared, "Honoured to be the first black trans girl working with Victoria secret. As a kid, I only DREAMED of being a part of Victoria's Secret." Tagging Sampaio, she added, "she paved the way and it's such an honour to continue that legacy on the first day of black history month."
In an Instagram post on Tuesday, Victoria's Secret shared the news about "recognising February as a time to acknowledge Black women." The caption added, "Throughout the month, we'll spotlight associates, business leaders, advocates, and industry trendsetters who motivate us each and every day," complete with the hashtag VS celebrates BHM.
It is pertinent to mention here that the lingerie brand has been noticeably transitioning towards showcasing authentic content beyond glamour and glitz. They have mostly ditched its perilously thin, mostly white model framework and made a conscious effort to include women of all sizes, genders and colour as part of their campaigns and are transitioning towards TikTok as a medium to promote fashion and beauty.
On the work front, D'Spain has collaborated with big names like Google, and beauty brands Anastasia Beverly Hills and Rihanna's Fenty Skin.
Have something to add to the story? Share it in the comments below.