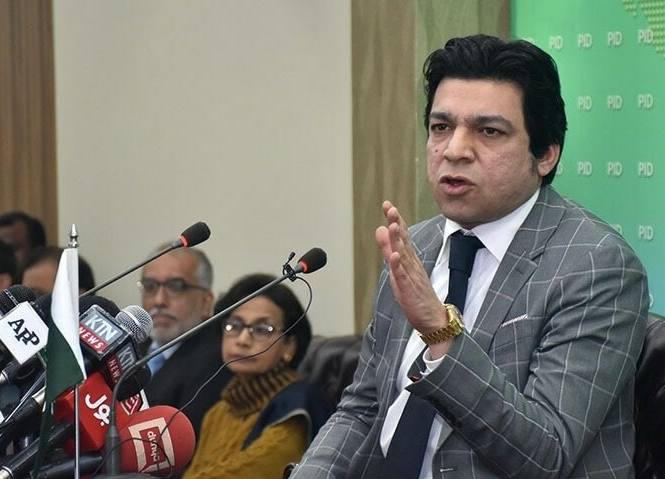 2022-02-09 01:07:33


ISLAMABAD:

The Election Commission of Pakistan (ECP) has disqualified for life Pakistan Tehreek-e-Insaf (PTI) leader Faisal Vawda from parliament for submitting a false affidavit.
According to the decision announced on Wednesday, Vawda, who resigned from his MNA seat to become a senator in elections last year, was also told to return all the perks and privileges he received as a member of the National Assembly.
The PTI senator was disqualified by the election watchdog for violating Article 62(1)(f) which pertains to being "sadiq (truthful) and "amin" (honest).
In its decision, the ECP said the PTI leader through his conduct made himself suspicious in the eyes of the commission. It said Vawda had cast a vote in the Senate election as an MNA and then went on to contest the Senate polls himself.
"The decision of Faisal Vawda to contest Senate elections after tendering his resignation as an MNA was dubious," the ECP said, adding that the notification of his appointment as a member of the Senate will be withdrawn as well.
The ECP had on December 24, last year, reserved its verdict on petitions registered against PTI Senator Faisal Vawda calling for his disqualification due to concealing his dual nationality.
Read Pandora Papers probe should start with me, says Faisal Vawda
Qadir Khan Mandokhel, Mian Faisal and Mian Asif Mehmood subsequently filed petitions in the ECP on January 21, 2020, seeking Vawda's disqualification.
A citizen, Dost Ali, also filed a similar petition in 2020 challenging Vawda's election as a member of the National Assembly.
The petition stated that when Vawda filed his nomination papers for contesting elections, he held dual nationality as he was a US citizen as well.
'Victory for PPP'
Speaking to the media after the verdict, Pakistan Peoples Party (PPP) MNA Mandokhel said the PTI leader concealed his dual nationality in the nomination papers he submitted to the ECP over three-and-half years ago.
The PPP leader termed the election watchdog's decision to disqualify Vawda for life a "victory for the PPP leadership". He said the PPP will also clinch the Senate seat left vacant after Vawda's disqualification from the upper house.
"This puppet government will fall as well when our long march will reach Islamabad," he said, alluding to the long march being organised by the PPP in the last week of February.