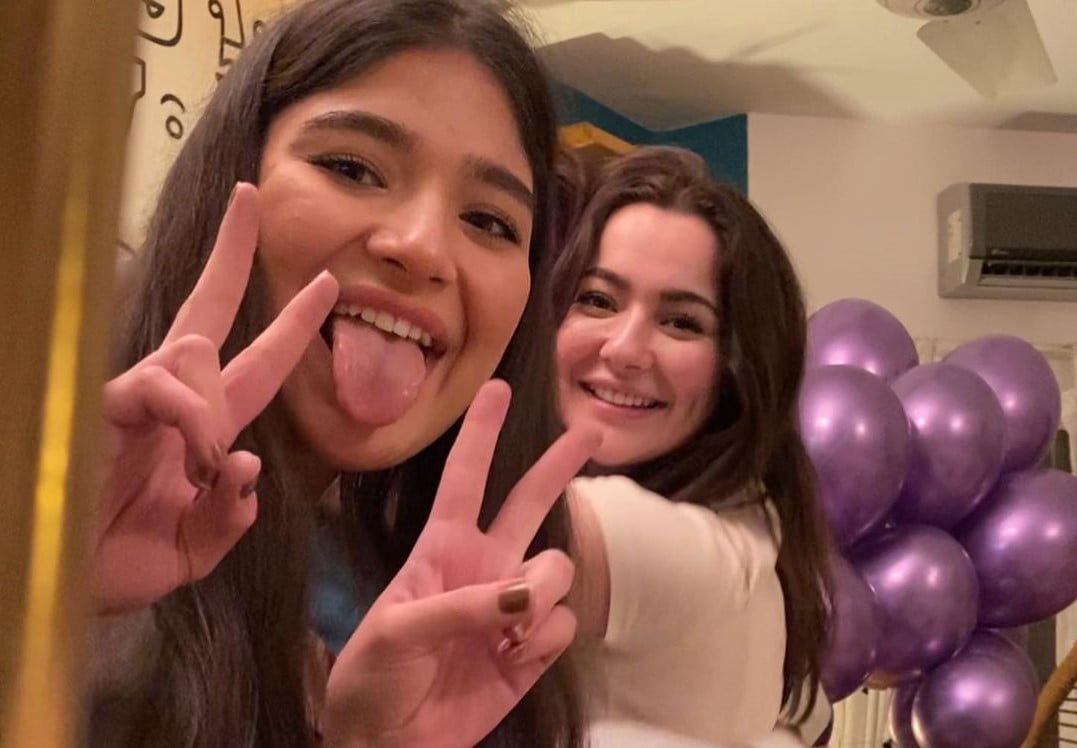 2022-02-15 04:59:50

Recording reactions of actors' families to their performances should be a thing now! Actor Hania Aamir recently posted a screen recording of her sister, Eesha Aamir's whatsapp conversation where the latter gets emotional over how badly the former's character is treated in the on-going drama serial, Mere Humsafar.
The short clip sees a teary-eyed picture of the Sang-e-Mah starlet's younger sister followed by a voice note. Eesha deemed the Qasim Ali Mureed directorial a bit too sad in a message that read, "Mere Humsafar is too depressing, I don't want to watch it."
Wholesome in a everyone-should-have-a-sister-like-her way, the voice note featured in the clip questioned why everyone is mean to Hania's character Hala in the show. "Sab itne bure kyun horahe hain tumse? Kitne badtameez hain sab. Itne bure hain sab, tum itni bichari ho.  (Why is everyone so mean to you? How are they so rude? Everyone is so mean, you're miserable in it," cried Eesha in the audio.
Sharing the adorable encounter on Instagram, Hania captioned the post,  "Just my sister emotionally breaking down after watching Mere Humsafar," with a laughing emoji. Actor Shazia Wajahat commented on the post echoing Eesha's feelings, writing, "My sentiments too. I hate it."
Mere Humsafar also stars Farhan Saeed as Hamza, who is Hania's character's husband. The storyline follows Hala, a timid girl, who gets married to Hamza. However, her mother-in-law treats her badly while Hamza tries his best to take a stand for his wife.