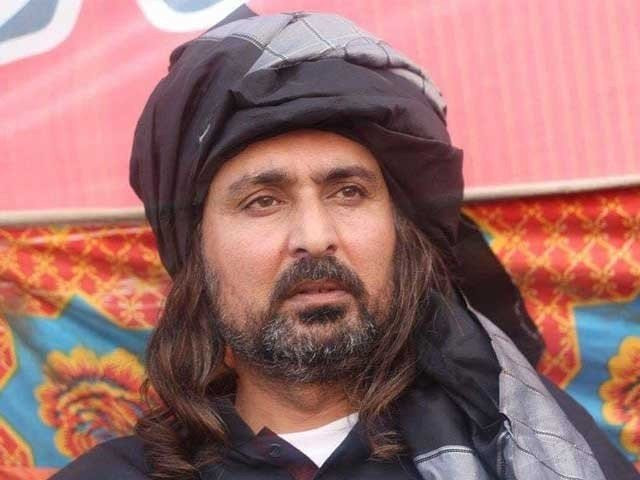 2022-02-08 03:56:03


ISLAMABAD:

The Islamabad High Court (IHC) on Tuesday suspended the Election Commission of Pakistan's (ECP) disqualification order of Umar Amin Gandapur, brother of Federal Minister Ali Amin Gandapur.
A day earlier, the commission had disqualified Umar from running for mayor in Dera Ismail Khan for flouting the code of conduct of the upcoming local government polls. It also barred Ali Amin from addressing any gathering or taking part in any political activity in the district.
Subsequently, Umar filed a petition in the high court against the decision which contended that ECP failed to meet the requirements of transparency.
The petition added that the disqualification decision should be quashed as it was taken without a summary inquiry; therefore, the code of conduct could not have been violated.
Read: CEC orders expulsion of PTI minister Gandapur from DI Khan for violating election rules
The plea lists the chief election commissioner (CEC), the regional election commission and Kamran Murtaza as parties.
During today's hearing, presided by IHC Chief Justice Athar Minallah, counsels of Umar Amin, Barrister Ali Zafar and Asif Gujjar, appeared before the court.
"If the code of conduct is violated, the candidate is first fined Rs50,000 after the summary inquiry. Action can be taken when if it is violated for the second time," Counsel Zafar prayed.
"Umar Amin's brother was also fined for violating the election code of conduct. If Umar Amin had violated the said code of conduct then he should have been served a notice first."
The counsel further prayed that his client was a mayoral candidate and he was disqualified without giving any notice.
On the directions of the court, the ECP ruling verdict was read out loud.
Read More: People have no better option than PTI: Imran
"How did Umar Amin become a party to the case?" Wasn't any notice issued?" the court inquired to which counsel Ashraf Gujar replied that no notice was issued to his client whereas the inquiry was against Ali Amin but the orders were issued against Umar Amin.
Suspending the ECP's disqualification verdict, the court said that according to the petitioner's lawyer, no report was sent by the monitoring team to the election commission.
"As far as Ali Amin Gandapur is concerned, the order of the Election Commission will remain on the field," the court added.
The court issued notice to ECP seeking a reply on Friday, February 11. It also ordered it to provide copies of the verdict to the relevant parties immediately.
Further hearing of the case has been adjourned till February 11.