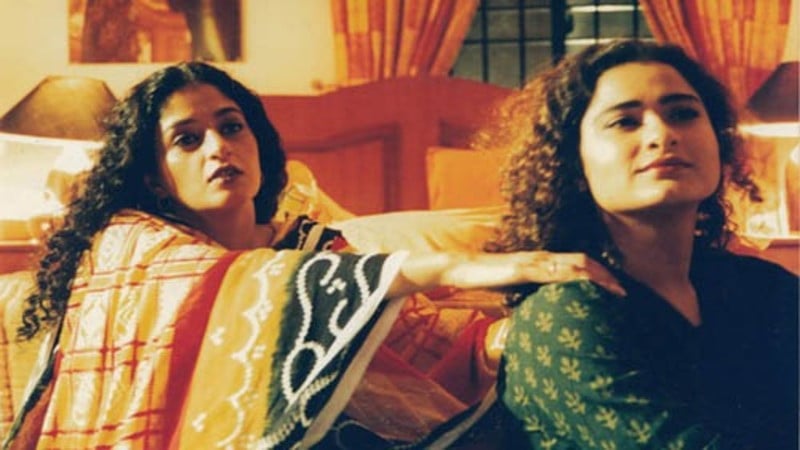 2022-02-12 07:16:29

Both veterans in their own right, actors Nadia Jamil and Sania Saeed share a bond that remains unmatched even today. The former recently took to Instagram and shared a major throwback video of the two from the good old days of their PTV drama Aur Zindagi Badalti Hain. And it was a visual treat to say the least!
Jamil captioned the post, "When you love Sania Saeed and you can't get over how computers looked like ovens, and we both looked/look/will always look alike. Yaaaay! Well, Jamil really isn't wrong about the uncanny resemblance between the two stars! She continued, "Throwback to drama Aur Zindagi Badalti Hain. Written by Nasreen Rahman, based on a short story by me, directed by Mehreen Jabbar and the title music was brilliant also by Ustaaz."
She concluded, "What an amazing time we had in beautiful Spain. And what an awesome bunch we are!" Her post was accompanied with the hashtags #oldfriends #memories #screen #spain #pakistanidrama.
Previously, in an interview with Times of Pakistan, Saeed expressed her sisterly feelings for Jamil too. She had said, "If you are able to develop a certain relationship, it stays with you and whenever you fall back into that scenario, the bond comes back. That's how it is with me and Nadia Jamil. I think that's the good thing about theatre it builds relationships between actors, directors and teams, which generally television doesn't have time for." Saeed was referring to the theatre play the two ladies starred in, titled Lorilei.