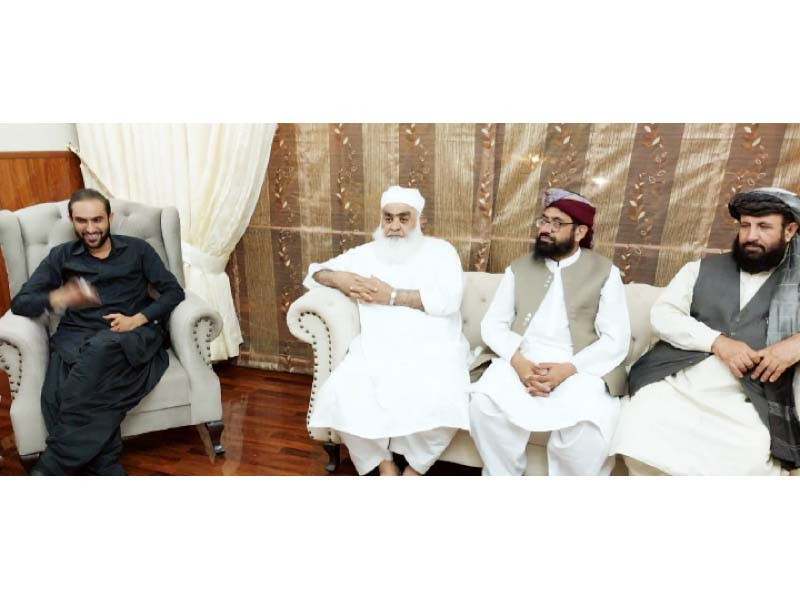 2022-09-19 15:36:30


QUETTA:

The Jamiat Ulema-e-Islam (JUI-F) is likely to join the coalition Balochistan government soon as its lawmakers showed their inclination during a detailed meeting with Chief Minister Abdul Quddus Bizenjo in Islamabad.
"The JUI-F has decided to join the coalition government," a lawmaker of the religious party, on the condition of anonymity, told The Express Tribune via telephone.
With 11 lawmakers in the house of 65, the JUI-F is the second largest parliamentary party and largest opposition party.
The party had played a crucial role in the success of the vote of no confidence against former Balochistan chief minister Jam Kamal Khan in October last year.
CM Bizenjo called on Federal Minister for Housing Maulana Abdul Wasey in Islamabad.
Balochistan Assembly Opposition Leader Malik Sikandar Advocate, Minister Sardar Abdul Rehman Khetran and other lawmakers were also present at the meeting.
"Bizenjo held a three-hour-long meeting with the JUI-F delegation," the lawmaker mentioned, adding that the meeting discussed the allocation of portfolios with the CM.
"The party also put a condition that the lawmakers belonging to the former ruling party Pakistan Tehreek-e-Insaf (PTI) should not be part of the future coalition government."
The PTI has two provincial ministers – Naseebullah Marri and Mobeen Khilji – and Balochistan Assembly Deputy Speaker Babar Musakhail.
"We have asked the CM to withdraw the PTI ministers' portfolios," a well-placed source in the JUI-F said.
CM Bizenjo and the JUI-F delegation were expected to meet on Tuesday (today) to give a final shape to the new alliance and the religious party's participation in the government.
The Balochistan National Party (BNP), the second largest opposition party in the province, has not made any decision in this regard so far.
Published in The Express Tribune, September 20th, 2022.