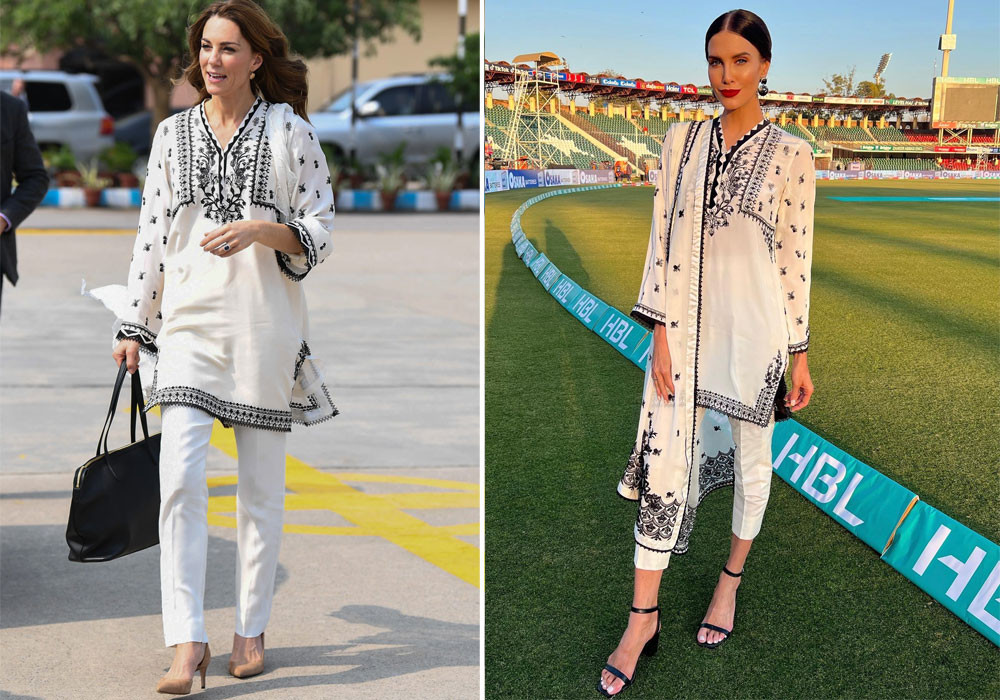 2022-02-12 03:00:59

Erin Holland's love for desi clothes has been rather evident during her third PSL run in Pakistan. The popular Australian sports presenter has donned several traditional attires during her stay in the country. However, her latest look couldn't go unnoticed, thanks to a Royal connection!
Erin was spotted in a gorgeous Elan monochrome outfit, also worn by the Duchess of Cambridge, Kate Middleton, during her official visit to Pakistan in 2019.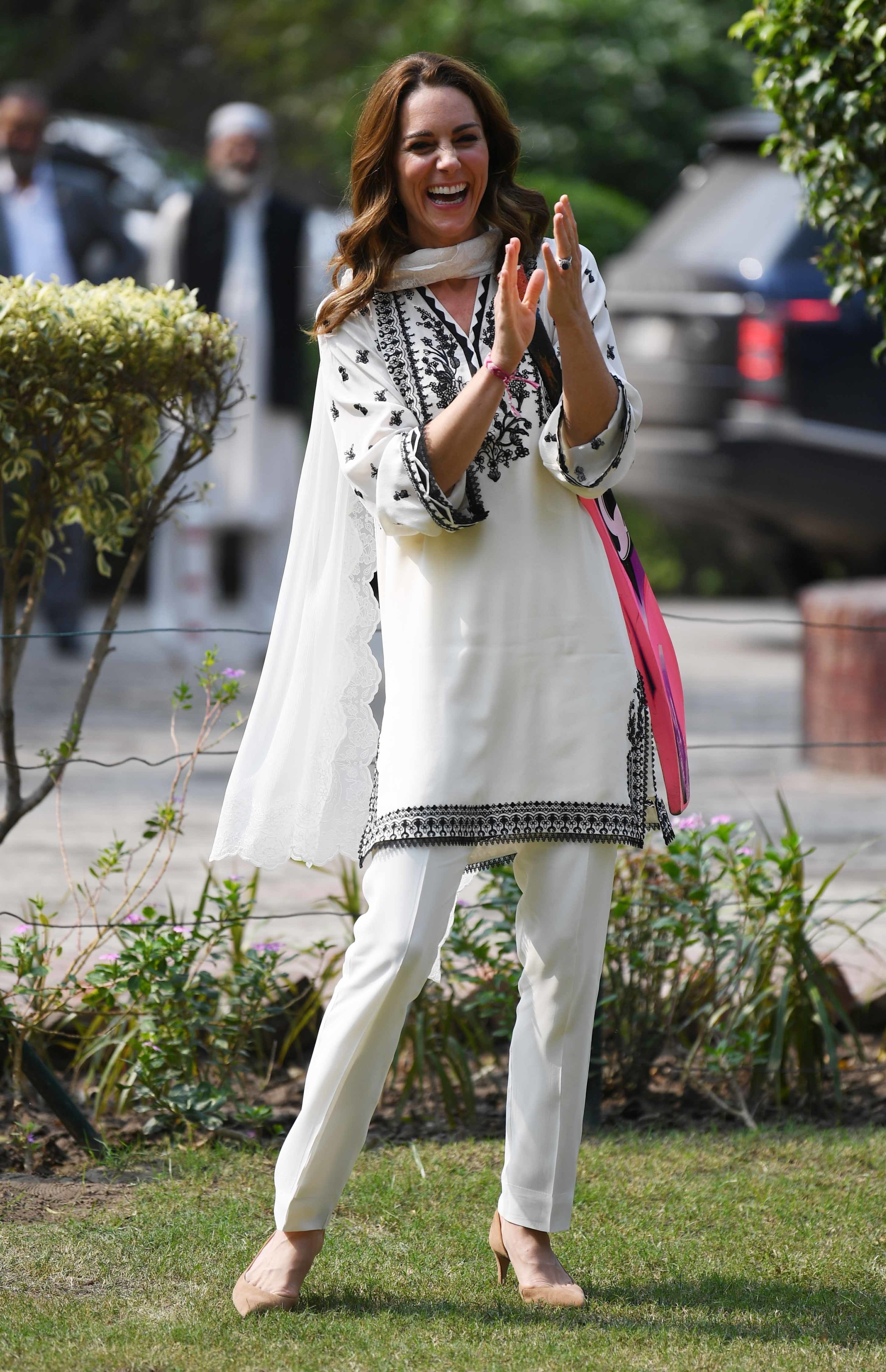 Kate opted for an embroidered monochrome Elan outfit while concluding her first-ever official visit to Pakistan. Complimenting it with her signature minimal makeup and bouncy curls, Kate chose nude heels to complete her look.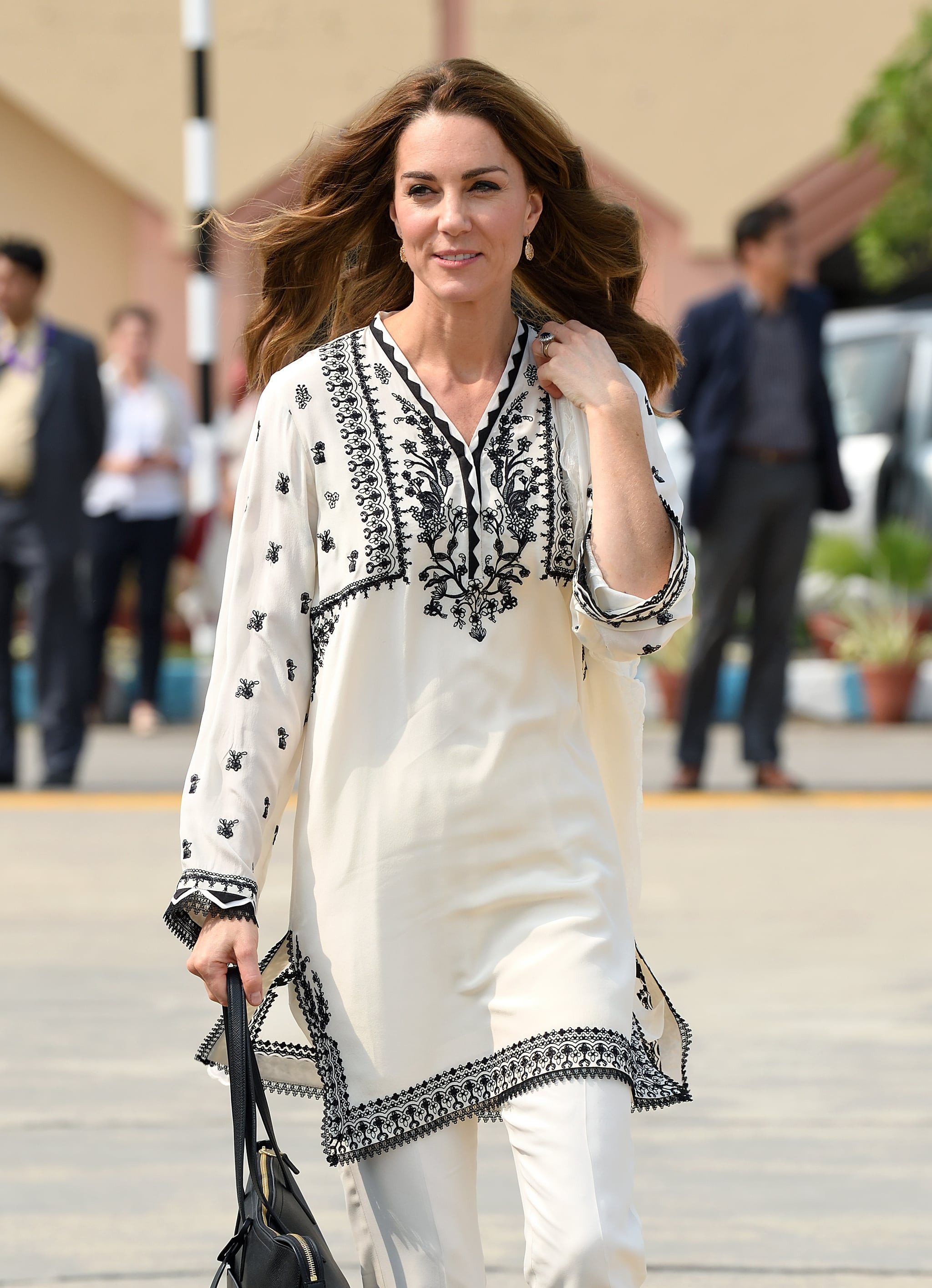 Erin, on the other hand, decided to go a bit bold with her look. The former Miss World Australia wore the same outfit with a bright red pout and a sleek bun. Taking to Twitter, she shared a few pictures from one of her favourite dresses from the tour, thanking fellow sports presenter Zainab Abbas for helping her out with her clothes.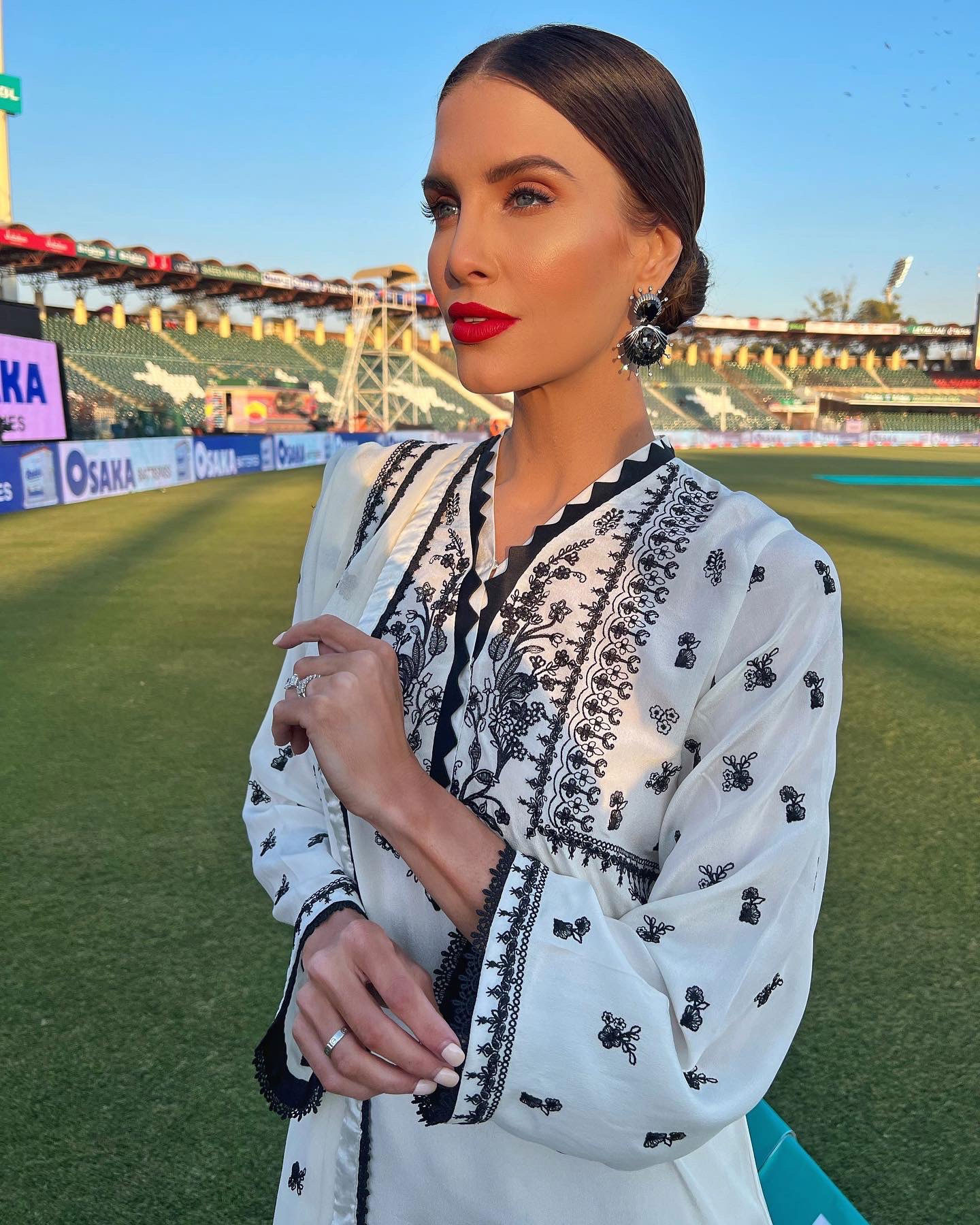 In an exclusive interview with The Express Tribune, Erin shared her love for traditional outfits. "A lot of people think I am a local now!" Holland quipped. "I do bring my own clothes from Australia when I come here, of course. But I am obsessed with Pakistani designers and their clothes. They're so beautiful, the work is so intricate. So many of my friends back home would literally beg me to bring back some of the pieces from Pakistani designers. They always ask who I am wearing, the people behind my style here. Everyone loves it."
We loved both the looks. Which one do you prefer?