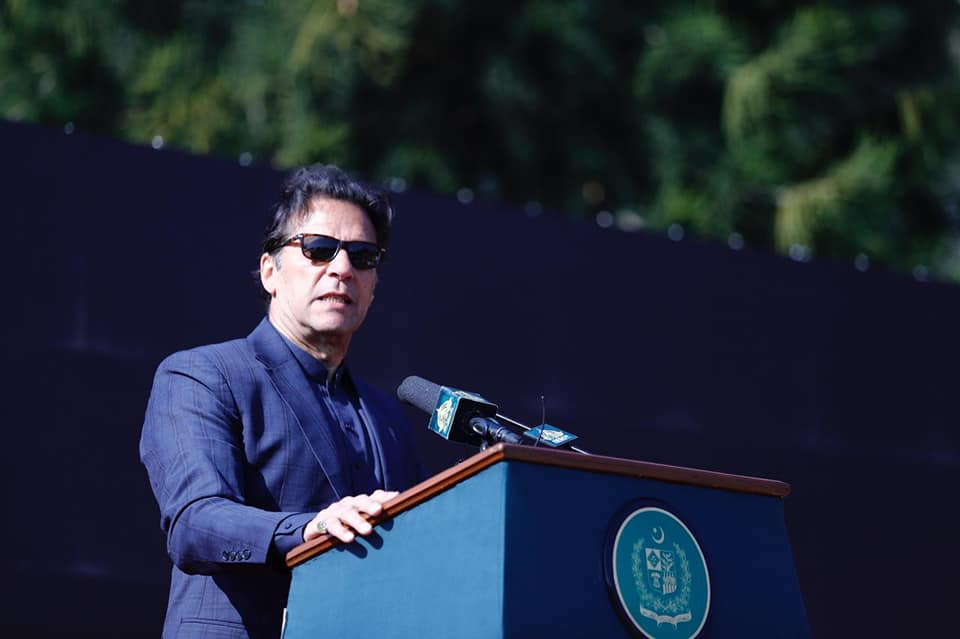 2022-02-14 02:50:07

Prime Minister Imran Khan on Monday said the construction of more water dams in Pakistan will help the country mitigate the impacts of climate change as well as increase its water storage capacity to irrigate barren lands.
Addressing an international symposium on Pakistan's hydropower development held in Islamabad, the premier regretted that the previous governments didn't care about building dams because of their myopic and election-focused policies.
"Since the 1960s, China, through its long-term planning, managed to build 5,000 major dams whereas Pakistan built only two," he said, adding had the hydropower potential of the country been tapped, Pakistan wouldn't be facing the rising cost of electricity because of expensive imported fuel.
Read: Construction of 10 dams will ensure food security in country: PM
According to the premier, the construction of dams will also double the water storage capacity of Pakistan that will help irrigate land in Dera Ismail Khan, Thar and Balochistan.
With the rise in population, Pakistan will need more agricultural land, Imran said, adding that, "we have land but we lack water to irrigate them."
"These dams will provide water to cultivate the barren lands," he added.
Regarding the proposal of Minister for Water Resources Moonis Elahi for the construction of the Kalabagh Dam, the PM acknowledged that Pakistan requires more water storage capacity and the very site of Kalabagh is appropriate for the dam.
Speaking about the Kalabagh Dam project, Imran said the federal government will need to convince Sindhis that Kalabagh is "beneficial for them".
"Without convincing them, the work on this project cannot be started," he said, calling the reservations against the project a part of "anti-state propaganda".
Read More: Shehbaz woos Chaudhrys for no-trust move
Imran said being the federation, the centre will have to take along all provinces, which was why Sindhis needed to be convinced.
He also said the dam-building will train Pakistani engineers in tunnel technology as well, which could be used to boost the tourism industry through better connectivity.
Imran also commended the political acumen of PML-Q leader Chaudhary Shujaat Hussain, saying the government had faith in its allied party. He said the PTI was not fretting over the meetings of the opposition and a potential no-trust vote as it has become "battle-hardened" over the past 25 years.
During the ceremony, WAPDA Chairman Muzammil Hussain said the construction of dams was aimed at food and human security. He said work on the dams is being carried out with speed and accuracy.