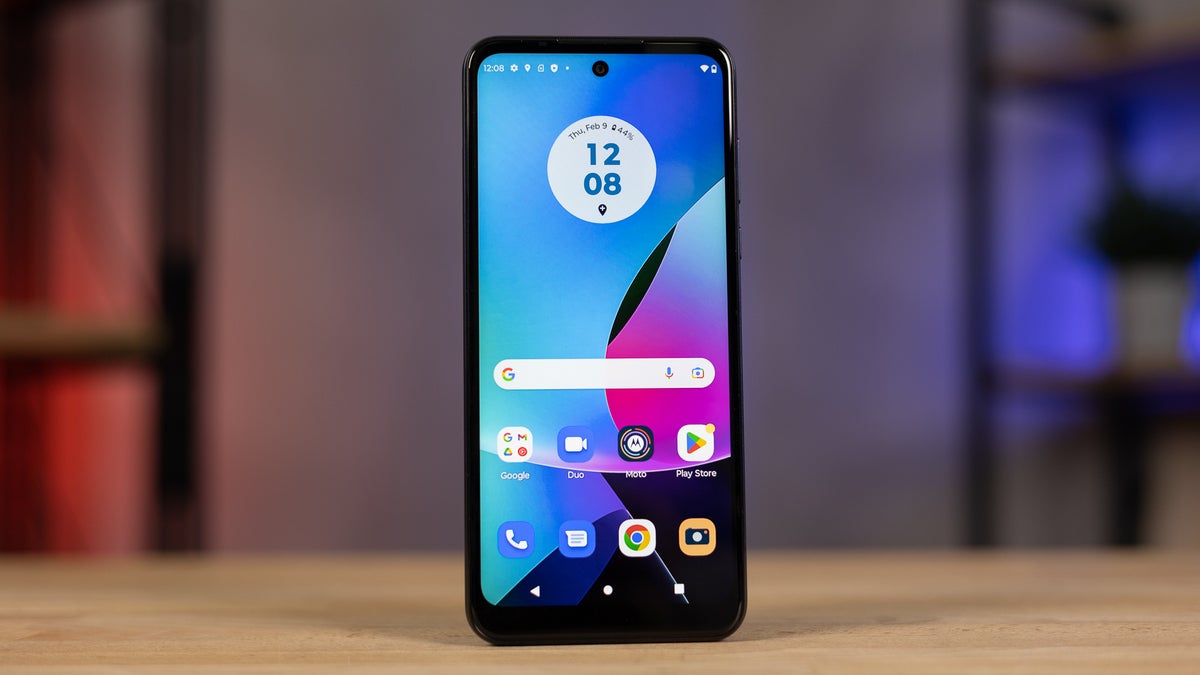 Motorola Moto G Play (2023) Intro
Like many other phones that go below the $200 mark, the Moto G Play (2023) from Motorola has a lot of caveats to its name. Weather it is a good purchase or not, it really depends on your specific needs and the sacrifices you are ready to make when it comes to user experience, features, and specs.
Even when it comes to the shortcomings that affordable phone's come with, however, there is a bare minimum that should be met, and the Moto G Play (2023) fails to do so in one major area — performance. When the lack of processor power starts to affect the most mundane of interactions we have with our handsets, that is when owning one can become a bit unbearable.
Table of Contents:
Motorola Moto G Play (2023) Unboxing
The Moto G Play (2023) comes in a cardboard eco-friendly box that is plastic free and recyclable, while the logo and text have been imprinted with using soy ink. Suffice to say we have to give Motorola kudos here for being environmentally aware.
As for the contents inside the box, you will find the phone itself, a SIM tool, guides, a charging cable, but also something less common nowadays — a charger! It is a 10W charger, but still…
Motorola Moto G Play (2023) Specs
The Motorola G Play (2023) does not have what you would call "an impressive spec sheet," but that is to be expected at this price point. After all, this is a phone that is below the $200 mark.
Specs
iPhone 13 Pro Max
Size and Weight
6.58 x 3.01 x 0.37 in (167.2 x 76.5 x 9.4 mm), 7.20 oz (203 g)
Display
6.5″ IPS LCD, 90Hz, 720 x 1600 pixels
Processor
Mediatek MT6765 Helio G37 (12 nm)
RAM
3GB RAM
Storage
32GB, dedicated microSDXC card slot for expandable storage
Software
Android 12
Cameras
16 MP wide camera, f/2.2 aperture
2 MP macro camera, f/2.4 aperture
2 MP depth camera f/2.4 aperture
Battery Size
5000 mAh
Charging Speeds
10W wired, no wireless charging
Price
$169
You can probably see from the specifications above that the only impressive characteristic of the Moto G Play (2023) is its battery, and the 90Hz screen refresh rate. Frankly, even the massive battery is not something uncommon for affordable handsets.
Motorola Moto G Play (2023) Design & Colors
Good build quality and look for the price
We are talking about a massive phone here. The Moto G Play (2023) almost felt like a mini tablet instead of a large phone when I picked it up. For context, it is even slightly bigger than the Samsung Galaxy S23 Ultra or the iPhone 14 Pro Max, both of which are some of the most massive phones on the market.
It was a bit uncomfortable to hold the Moto G Play. The power and volume buttons on the right side of the frame were easy enough to reach and press, but I cannot say the same about the fingerprint reader that's on the back. For some bizarre reason Motorola has decided that it should be placed as high as aesthetically possible on a device that is extremely tall. Navigating the screen was also difficult.
When it comes to the build quality, it feels overall solid for a phone of this caliber. Yes, it has a plastic back and frame, but that's only to be expected for $169. Plastic is lighter than glass/metal, though, so in the case of this monstrous size it kind of acts as a plus, as it makes it lighter in the hand and pocket.
Also, the Moto G Play (2023) has an IP 52 rating, meaning it is protected against dust and can handle some light rain, but should not be submerged under water or exposed to any extreme conditions.
Motorola Moto G Play (2023) Display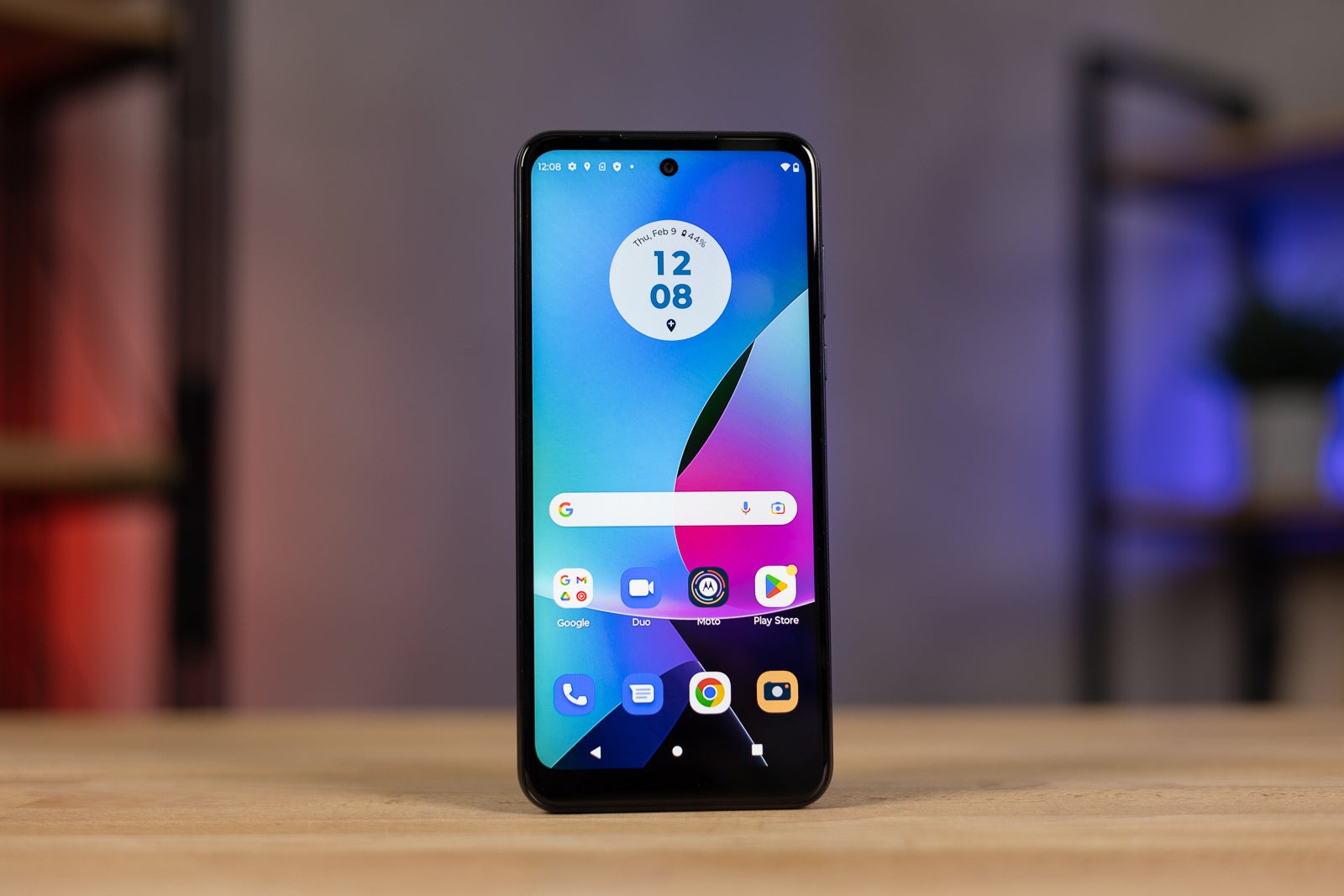 The display on this affordable Motorola is arguably one of the better things going for it. It might come with a resolution of just 720 x 1600 pixels but at least it measures at 6.5 inches. If lower resolution doesn't bother you that much and you are okay with making that sacrifice, then this is a massive plus. It's worth mentioning that the viewing angles are quite bad, but let's be honest — one usually stares directly at a phone's screen.
Of course, it's hard not to mention the 90Hz refresh rate which is surprising in this category. That said, there is a huge caveat here, but we will get back to that later when we talk about the Moto G Play's performance.
Display Measurements:
Motorola Moto G Play (2023) Camera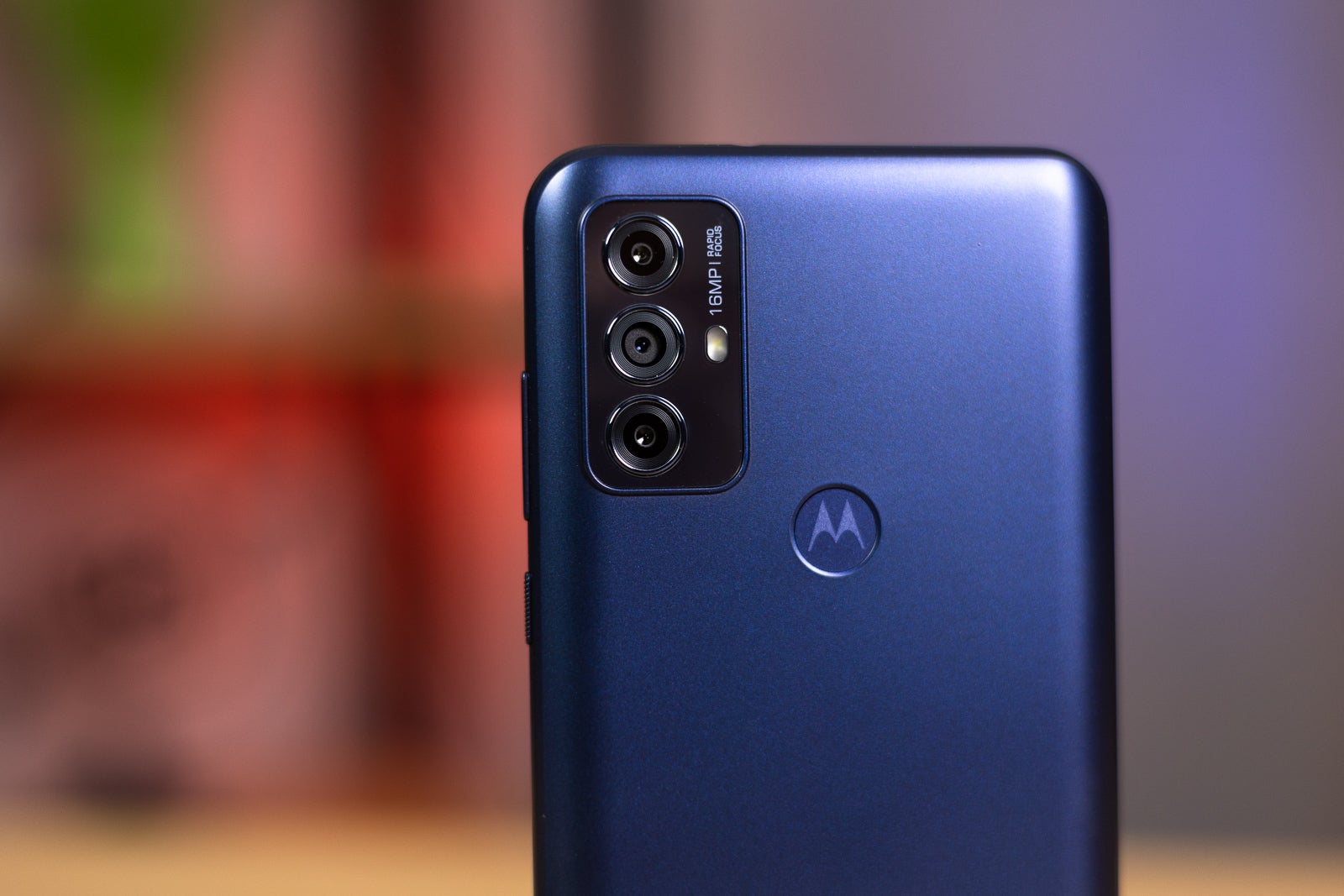 The camera system on the Moto G Play (2023) consists of three cameras, but really, only two of them actually function as such. The main camera comes has 16 MP and can deliver surprisingly acceptable snapshots and video considering the phone's price. In short, it is perfectly adequate for taking quick photos or clips to share with your friends, provided that you have plenty of light to work with.
You also get a 2 MP macro snapper that, well, it's there. The quality on this one is somewhat alright, but you probably won't feel too tempted to use it often.
As you can see from the sample images above, the Moto G Play 2023's main camera is doing an somewhat alright job, especially given the low amount of light due to the overcast. It is about what you would expect from a phone of its price range. The macro camera, on the other hand, is borderline unusable.
What really bugs me however are the extremely inaccurate colors coming out from the front-facing camera. The light was slightly blue due to the cloudy weather, but my skin definitely did not look that lifeless. There is also some strange magenta tint that the camera has leaned towards, which makes the image even worse.
We will be adding a video sample from the new G Play soon, so stay tuned for that.
Motorola Moto G Play (2023) Performance & Benchmarks
The deal-breaker
This is the one. This is the part that might be a complete deal-breaker for many potential buyers, because when it comes to performance it is safe to say that it is the Moto G Play's weakest selling point.
The phone lags, and I am not only referring to tasks that require intense computing power. Even when it comes to scrolling through menus and simply navigating the software, the new Moto G Play experiences hiccups. Of course, that is mainly thanks to its rather weak Mediatek Helio G37 processor and the 3GB of RAM. This is why it is hard to experience the smoothness a 90Hz display refresh rate usually comes with, making that feature wasted on this phone.
The lack of power becomes even more obvious whenever you try something more demanding, like taking photos or playing games. Hopefully this issue gets fixed with a software update or two in the future, at least to a more acceptable level.
Listen, with the specs that it has and the extremely affordable price that Motorola is selling it, these results here should not come as any surprise. The thing is, that there are people out there who would be able to tolerate the lag and stutters, in fact, some might even not notice them.
One more significant downside are the storage options, well, it is just one in this case — a maximum of 32GB. However, you do have expandable storage via a dedicated MicroSD card slot, so you can easily expand and counter this problem.
Performance Benchmarks:
We will soon upload the performance benchmarks for the Moto G Play (2023). Stay tuned.
Motorola Moto G Play (2023) OS / Android version
Unfortunately, the Moto G Play (2023) comes with Android 12 out of the box, despite the fact that it is being released in 2023 and Android 13 has been available since August last year. Motorola says the budget phone will get 1 year of major software updates (meaning it won't go beyond Android 13) and 3 years of bimonthly security updates.
As for the software experience itself, it is your usual light Motorola skin over Android, which offers some extra perks such as Peak Display that lets you take a quick look at your notifications without turning on the phone. You also get the Motorola gestures such as shaking the phone twice to turn on the flashlight, although the one where you twist it quickly to access the camera is unavailable.
Motorola Moto G Play (2023) Battery
Like many other affordable handsets, the Moto G Play's strongest suit is its massive 5,000mAh battery, which would easily last you two whole days, even if you push it. This was easily my favorite part about the phone, as I needed to worry much less about running out of juice when I'm not near a power outlet. Put simply the new Moto G Play is a battery life beast!
PhoneArena Battery Test Results:
We are currently still testing the battery of the Moto G Play (2023). Stay tuned to find out how much it lasts. The results will be out soon.
Motorola Moto G Play Charging Speeds
As already mentioned, the Moto G Play comes with a charger in the box. That is great in 2023, but it is not as exciting as it sounds, as the charger caps at a maximum speed of 10W. That's because the Moto G Play (2023) cannot charge any faster.
It goes without saying that those are rookie numbers when it comes to phone charging nowadays, but it is not that big of a deal if you charge the phone while you sleep. Even if you forget to do that one night, you will probably have plenty of charge left to get you through another day.
You might have probably guessed already, but the Moto G Play (2023) does not come with wireless charging. For that feature you would have to look for a device with a bit higher price tag, like the Xiaomi Mi 11 or the iPhone SE (2022).
Motorola Moto G Play (2023) Audio Quality and Haptics
The speakers on the Moto G Play (2023) are just fine. They get very loud, but higher volumes make the audio unpleasant. Call quality is pretty good, tough, so there's that. You also get a headphone jack, so you can always connect any wired headphones and experience better sound.
Haptic feedback is about what you would expect, or in other words pretty bad. The best thing to do is to simply turn it off from the settings the moment you get the phone.
Motorola Moto G Play (2023) Competitors
Samsung Galaxy A14 5G
The Galaxy A14 5G from Samsung was released around the same time that the Moto G Play (2023) and costs just $30 more, coming in at a total of $200. Giving those extra few bucks is really worth it though, as the A14 5G comes with a much better 6.6″ display with a resolution of 1080 x 2408 pixels, Android 13, a much more capable processor, as well as more RAM (4GB) and storage (64GB). Oh yeah, and as the name suggests — 5G connectivity.
OnePlus Nord N200 5G
Much like the Samsung described above, the OnePlus Nord N200 5G comes with a better display, 5G connectivity, performance, and storage, Same arguments, similar price tag of $190, different operating system. This one has a worse camera system though.
Motorola Moto G Play (2023) Summary and final verdict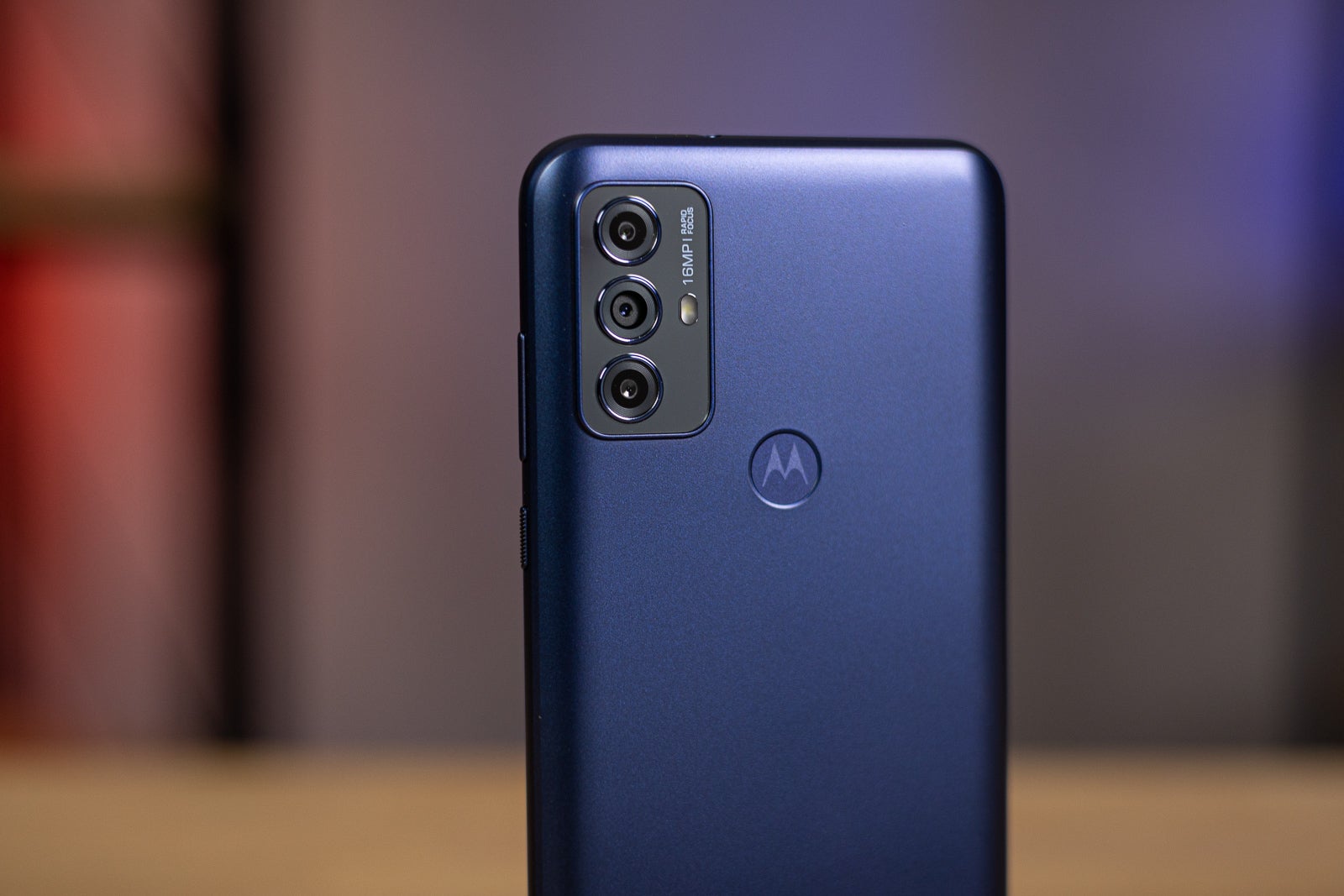 Given the alternatives that are available for just a few more dollars, it is quite hard to recommend the Motorola Moto G Play (2023). It has some great things going for it, but most of them are ruined by the extremely slow processing power which prevents the phone from delivering the bare minimum when it comes to a smooth and uninterrupted user experience.
If you can overlook this major setback with the new Moto G Play, then all the good it offers might still be of worth to you. Otherwise, you are probably better off shifting your attention to something else around the $200 mark.
Read original article here





Denial of responsibility! Gulehri.com is an automatic aggregator of the all world's media. In each content, the hyperlink to the primary source is specified. All trademarks belong to their rightful owners, all materials to their authors. If you are the owner of the content and do not want us to publish your materials, please contact us by email – admin@gulehri.com. The content will be deleted within 24 hours.