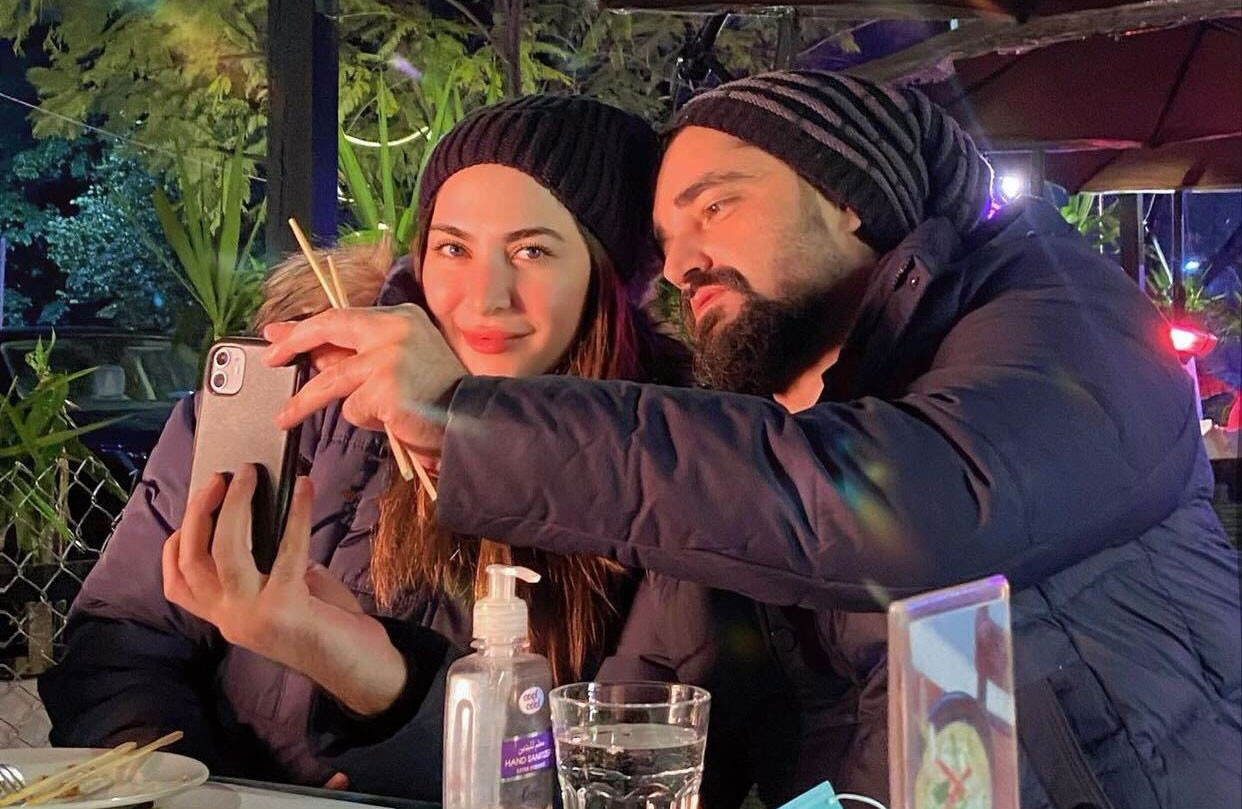 2022-02-03 01:22:22

Former actor Naimal Khawar Khan has always sung praises for her better half, Hamza Ali Abbasi. The Anaa star keeps an active Instagram profile and shares glimpses of her personal life with fans and followers. Naimal and Hamza, who tied the knot in 2019, are parents to Mustafa. Recently, the artist took to the photo-sharing app and posted a picture with Hamza while dining out. 
Captioning the post, Naimal penned, "Grateful for this man, for his gentleness, his softness, and his care" She expressed gratitude and wrote, "Alhamdulillah."
Last year, In the caption of this video Naimal wished Hamza on behalf of their baby boy writing, "Happy birthday to the best baba in the world! Thank you for all the love and care you shower on me and my mama. We love you to the moon and back, love Gogo."
Easily one of the most popular celebrity couples, Khawar and Abbasi's social media is a testament to their love for each other – the two never tire of expressing it via loved-up captions and cute selfies.
Khawar, who's a former actor, now fully practices art – painting and calligraphy being her forte. Whereas Abbasi, in September, had declared that contrary to the widespread rumours, he hadn't left acting. He went on to clarify that his 'long break' was being misconstrued as him leaving showbiz altogether.
Have something to add to the story? Share it in the comments below.