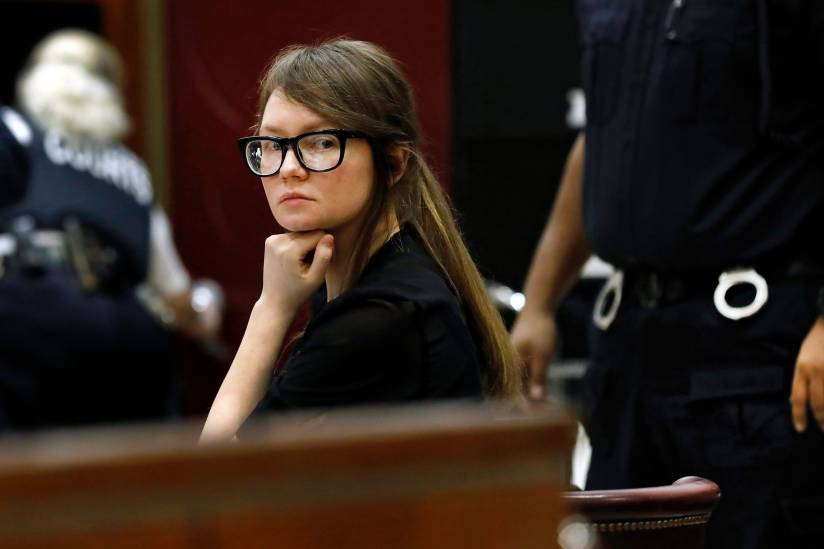 2022-02-15 06:19:39

The American drama, Inventing Anna, is an adaptation based on the real life story of Anna Sorokin, a convicted Russian-German fraudster, who pretended to be a German heiress under the name Anna Delvey. According to Deadline, the streaming giant paid a huge sum in lieu of adapting her story and buying rights to her life for a Shonda Rhimes-created series.
Insider reported that Netflix paid exactly $320,000 for the adaptation.
Sorokin came into the limelight among New York's elite after she scammed the rich claiming to be a German heiress with a $60 million trust fund fortune using the name Anna Delvey. Her fraudster avatar made headlines in 2018 following a New York Magazine feature that exposed her fake identity and scheme to run in wealthy Manhattan circles and jump between Soho hotels to maintain a high-flying lifestyle.
According to the feature, she "obtained funds from banks to develop the Anna Delvey Foundation, a mixed-arts and restaurant space that, if successful, would enable her to pay them all back."
Sorokin's jet-setting days revolved around borrowing money from wealthy friends with the false promise of returning it soon. However, her scheme hit a roadblock after her arrest on grand larceny charges in 2017. She was found guilty in 2019.
An interesting development was that the scamster eventually used most of the money from the streaming giant to settle the court cases against her and pay off the victims.
Insider reported that her attorney in the appellate case, Audrey A. Thomas said Sorokin believed she owed the bank and victims their money, even though she didn't believe she stole it. "She said, 'You know, I want them to be paid. I didn't steal the money, but I do owe money, so I'm not going to fight it. That's not who I am,'" Thomas said.