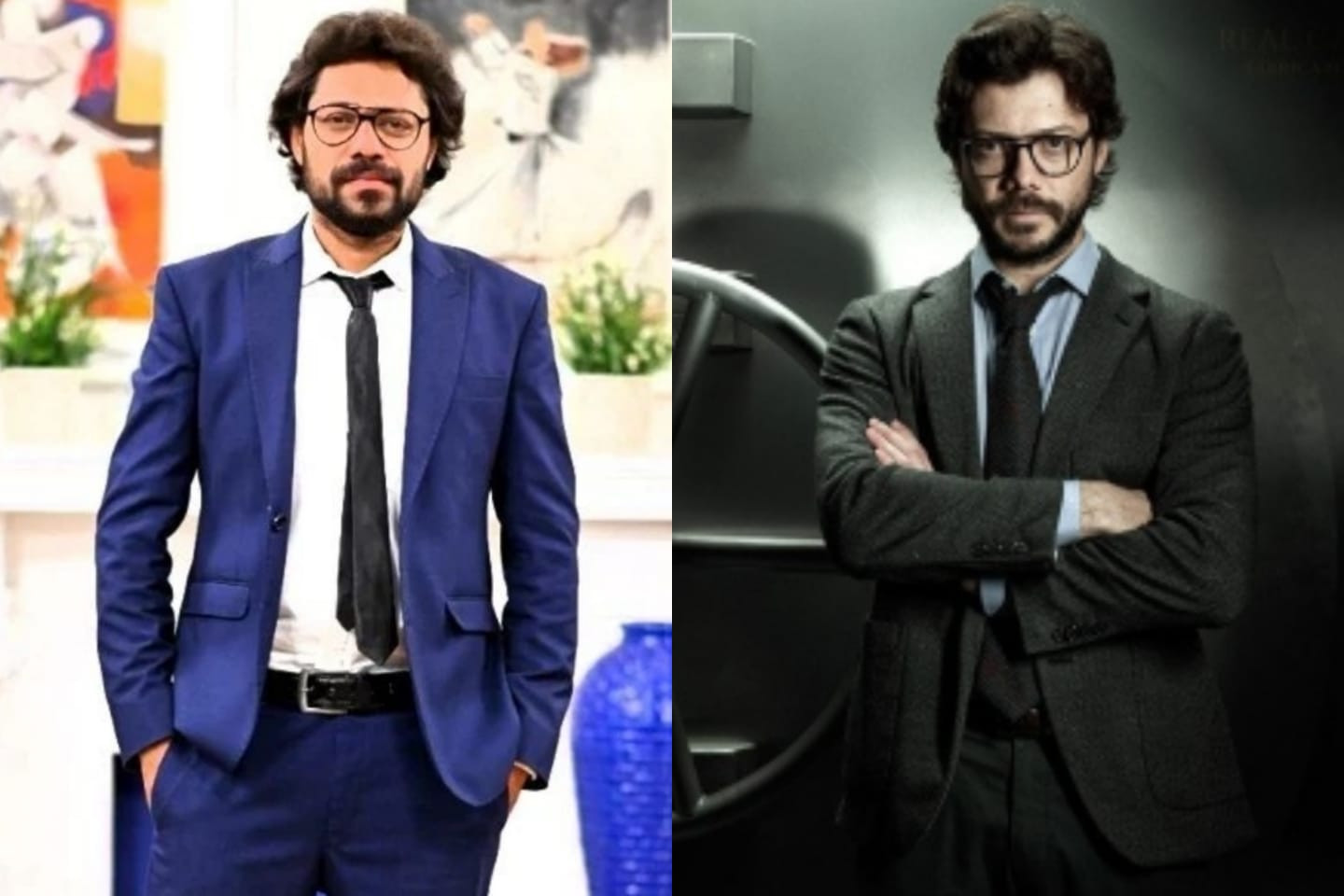 2022-02-04 07:42:51

People who have watched the Spanish blockbuster Money Heist are familiar with the titular role of the mastermind behind the heist – The Professor. A big hit amongst Pakistani fans of the show is actor and YouTuber Israr Khan, who recently rose to fame for his uncanny resemblance to the iconic character.
Morning show host Nida Yasir recently made headlines for inviting all Pakistani lookalikes of famous characters and stars to her show. Khan was amongst the many invited on the show for being a doppelgänger of the Professor and shared insights into his personal life. When the popular Netflix show first aired five years ago, the star shared details on how his family and friends went crazy about the stark similarities between their physical features. Much like the character, he shared that he has never been a studious kid himself and joked about being interested in "robberies and heists."
Upon asking about his first heist, Khan responded with a corny statement saying "stealing hearts." Well, his resemblance certainly did not help him steal his wife's heart. Khan shared that while his mother wished for him to play the character instead of Alvaro Morte played, his wife never understood the resemblance. He also revealed that he had to search high and dry to find the signature glasses that Professor dons in the show.
The other lookalikes featured on the show were of Hamza Ali Abbasi, Dananeer and Ranveer Singh.
The episode, however, backfired for Yasir with harsh criticism for her lack of original and entertaining content. Some even trolled the lookalikes calling them "low budget" versions of the actual stars and characters. But mainly, the backlash was directed towards the morning show host asking her to change the format of the show and bring content that isn't "cringe".