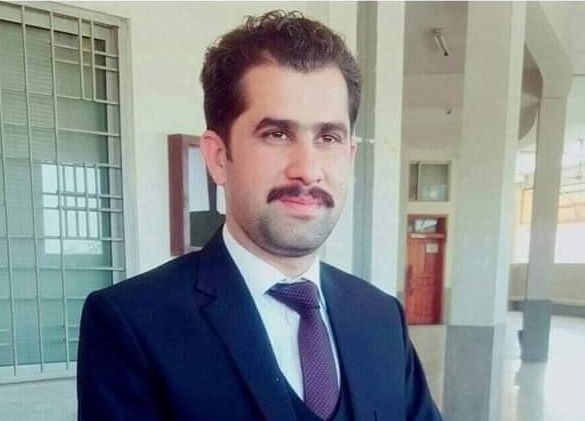 2022-02-12 06:15:27


PESHAWAR:

A severely mutilated and burnt body, found at Scheme Chowk in Peshawar a few days ago, was identified as Peshawar High Court (PHC) lawyer Taif Khan by the police.
According to SSP Operations Haroon Rasheed, the brother and sister of the lawyer conspired and later killed their sibling over a dispute of Rs1.4 million.
Two other female suspects, accused of being involved in the murder, have also been arrested. A special team was formed to investigate the matter, added the police official.
According to the police, one of the accused women had called the PHC lawyer to the crime scene. The advocate was first drugged and then later killed. His car was also later set on fire.
On the day of the incident, the police said that the investigation team got the preliminary information regarding the burnt body found in the vehicle within the limits of Scheme Chowk Inqilab Police Station.
PHOTO: EXPRESS
The plaintiff, Senior Inspector Khalid Usman, while filing the report, told Inqilab Police Station that during a routine patrol, he was informed that a car had caught fire in an empty plot at Ghari Gul Zaman near Scheme Chowk.
When the police reached the crime scene, they found a body on the back seat of the car. The body had suffered severe burns and was not identified at the crime scene, hence, was sent to Khyber Medical College for post-mortem.
According to the FIR, there were no other occupants in the car. It added that the car was filled with gas, and the windows were shattered while the car was completely burnt. Police say they were able to identify the lawyer by the car's engine and chassis number which showed that it belonged to the victim.