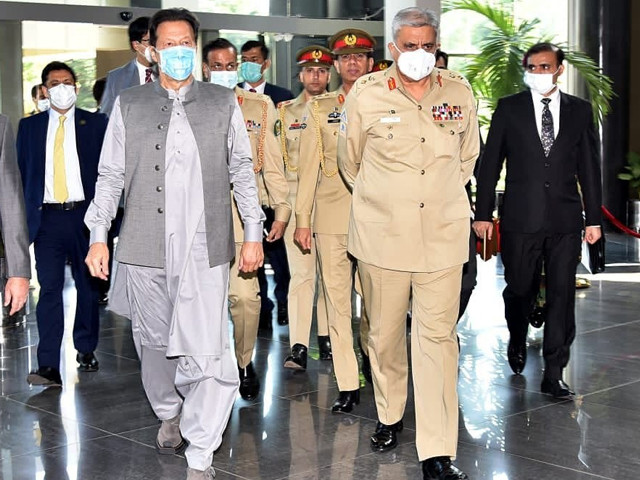 2022-02-08 02:06:53


RAWALPINDI:

Army Chief General Qamar Javed Bajwa and Prime Minister Imran Khan on Tuesday arrived in Nushki to get a "detailed update on security in the area" days after the security forces repulsed an attack by militants in the district.
In a statement, the Inter-Services Public Relations (ISPR) said the army chief will spend a complete day with the troops.
"COAS will be given [a] detailed update on [the] security situation in the area and operational preparedness of the formation to counter terrorist activities," it said, adding that the army chief will also "meet troops who participated in repulsing [a] terrorist attack on Feb 2."
Later, the army chief along with the premier will be given a comprehensive briefing and will also interact with local tribal elders, it added.
Also read: Forces repulse two terror attacks in Balochistan
A day earlier, it was reported that PM Imran will visit Nushki where he will be briefed about the operation against terrorists. The PM will meet Balochistan chief minister and the governor in Quetta and will preside over a meeting on security issues.
On Saturday, the security forces had completed the clearance operations which were launched after terrorists attacked their camps in Panjgur and Nushki districts on Wednesday evening.
At least 20 terrorists were killed during the operations while nine security personnel embraced martyrdom, the military's media wing had added.
In Nushki, the ISPR had said, nine terrorists were killed while four security forces personnel, including an officer, embraced shahadat during the "shootout with terrorists while repulsing the attack". In Panjgur, the security forces had repulsed the terrorist attack after an intense exchange of fire during which some terrorists fled the area, it had added.