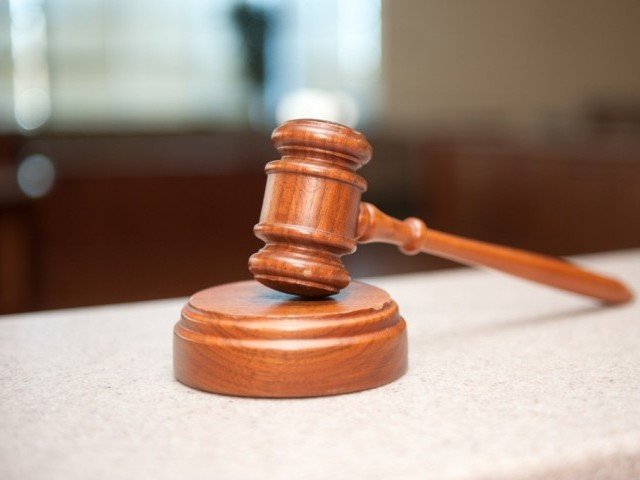 2022-02-04 16:26:05


HYDERABAD:

The Qasimabad police on Friday produced before a magistrate the constable who had shot dead a DSP.
The judicial magistrate approved the request of the police and granted seven-day physical remand for interrogating the suspect.
The Qasimabad police have also written a letter to SSP Sajid Amir Suddozai to assign inquiry of the incident to a gazetted police official.
The Qasimabad Subdivision Deputy Superintendent of Police (DSP) Faiz Muhammad Dayo was allegedly killed by his own Constable Asif Ali Chandio on Thursday.
Police have yet to ascertain the motive behind the murder except the reportedly abusive and derogatory attitude of DSP towards the killer.
Although there was no official word to confirm or deny this allegation, the officials could not tell any other reason which had prompted Chandio to kill Dayo.
The incident happened on main Qasimabad road on Thursday evening around 7 pm. Chandio surrendered to the police and he was arrested from the crime scene along with the official SMG bearing the rifle number 09016.
According to the FIR, registered under sections 302, 324 and 427 of Pakistan Penal Code and section 6/7 of Anti-Terrorism Act, the constable killed the DSP in cold blood. The slain official was sitting on the front seat of the police mobile van, wearing plainclothes.
The alleged killer fired gunshots from the rear part as the bullets broke through the glass wall between the driver's cabin and rear part of the pickup.
The complainant, police constable Ghulam Qadir Laghari who was driving the vehicle, alleged that Chandio also tried to kill him but that he escaped. "He [Chandio] said I will also kill you [Laghari] but I escaped to save my life." According to him, one of the shots fired at the escaping cop hit a pole mounted transformer in the area.
Laghari said he immediately informed the police station and the 15 emergency police after which SHO Qasimabad police station Gul Sher Sario arrived at the crime scene with other policemen.
Published in The Express Tribune, February 5th, 2022.