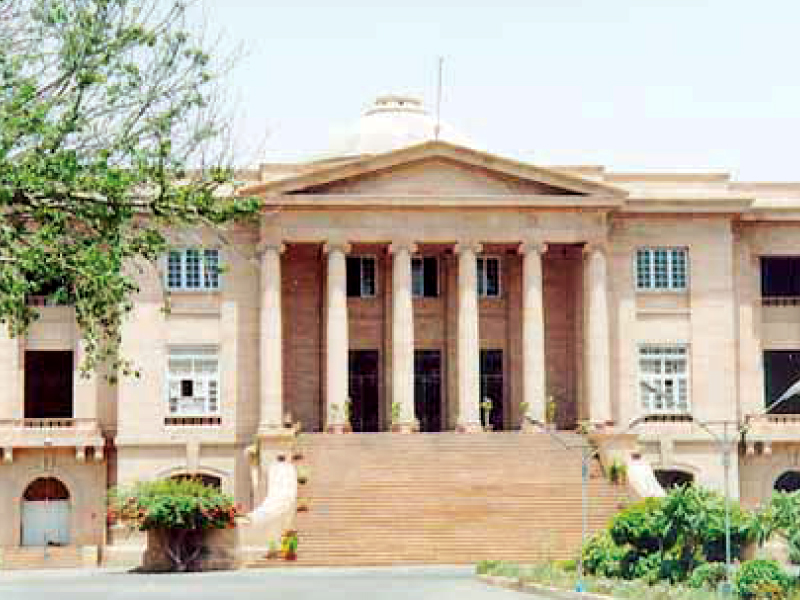 2022-02-10 15:27:48


HYDRABAD:

The Sindh High Court has turned down Muttahida Qaumi Movement-Pakistan (MQM-P) petition for fast-tracking the establishment of a government medical college in Gulistan-e-Sarmast area of Hyderabad.
The Hyderabad circuit bench comprising justice Muhammad Saleem Jessar and justice Omar Sial told the petitioners to rather pursue the matter in the assembly.
In their remarks, the bench said if the elected legislators would not raise voice over the issues in the assemblies than what the ordinary people should expect from the legislature. The petitioners' counsel advocate Dilawar Hussain Qureshi informed the court that the matter was raised in assembly several times but the provincial government has been paying no heed. The bench said they could have taken up the petition if it was filed by ordinary people.
The petition was filed by the party's deputy convener Kanwar Naveed Jameel and three MPAs from Hyderabad, including Muhammad Rashid Khilji, Nadeem Ahmed Siddiqui and Nasir Hussain Qureshi in April, 2021. According to the petition, the development scheme titled Medical College Hyderabad was approved on March 16, 2012. It was included in the Public Sector Development Programme (PSDP) for the fiscal year 2012-13.
The college's construction subsequently started in Sarmast, Hyderabad's largest public-sector housing scheme consisting more than 33,500 plots, but that is itself years away from completion. The college's estimated cost of construction in the financial year 2012-13 was Rs1394.47 million and the project was supposed to be completed by June, 2015.
The scheme was reflected in the provincial budgets 2013-14, 2014-15 and 2015-16 vide scheme numbers 518, 797 and 459, respectively. The completion period was extended to June 2017, happening as the first delay. The project later received four more extensions up to June 2019, 2020, 2021 and 2022. The provincial government has so far spent Rs943.53m, which is around 67 percent of the total cost, while around Rs450m are yet to be earmarked.
Published in The Express Tribune, February 11th, 2022.