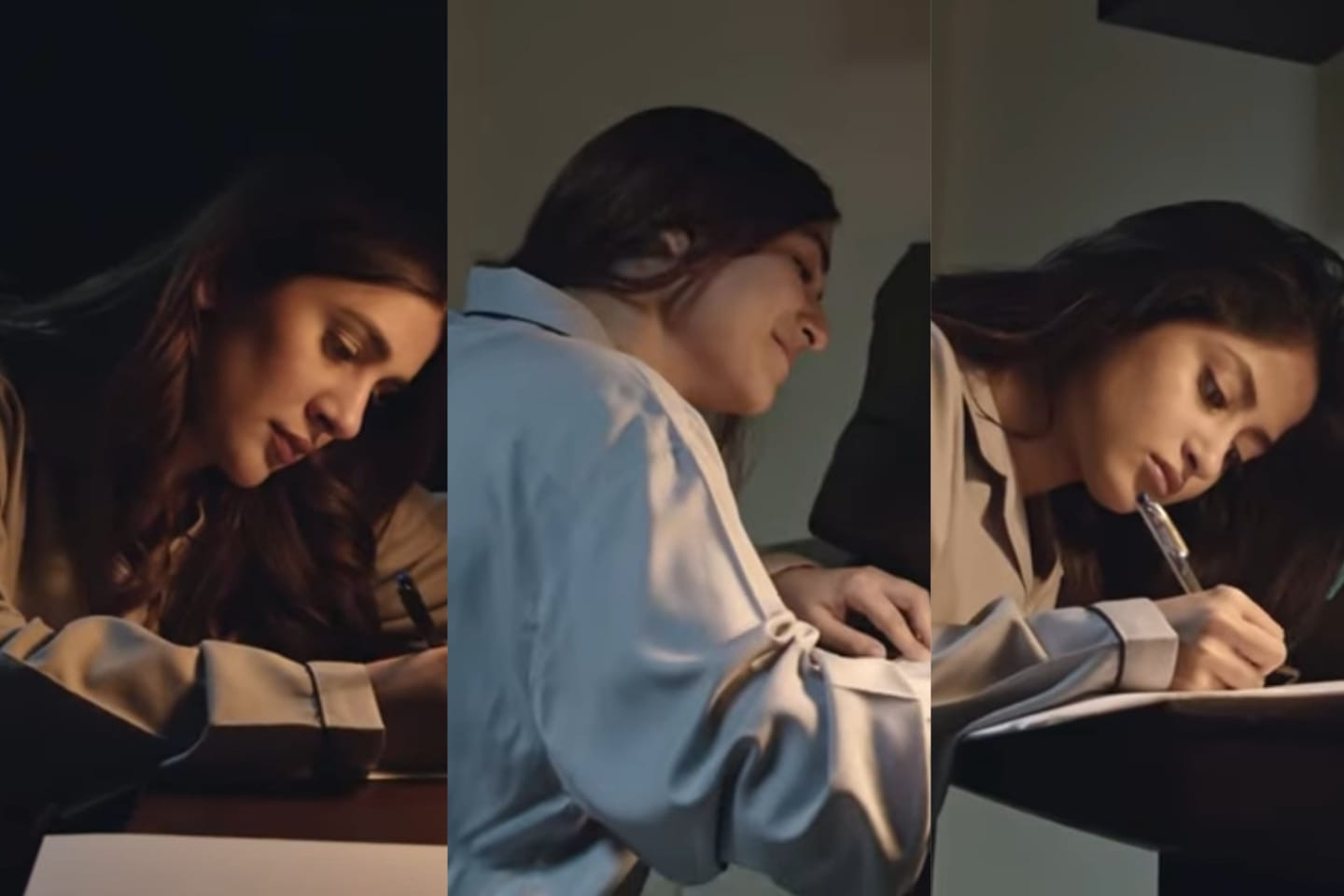 2022-02-09 00:26:36

Nadeem Baig's directorial Sinf-e-Aahan has been a fan favourite since its first episode aired last month. The show follows six fearless, passionate and opinionated women, who defy conventions as uniformed lady cadets. Needless to say, that show has grown on the audiences over time and every new episode see viewers appreciating the show for something new.
"Sinf-e-Aahan is literally so wholesome. It makes my Saturdays so much better. It is not only well written but the perfect casting and acting make it even more enjoyable. Even the side characters show incomparable growth. It's been a while since a Pakistani drama made me this happy," shared a fan on the micro-blogging site.
Last week's episode of the show took us closer to the personal lives of the characters and how these iron ladies understand the importance of female friendship. How they rely on each other as a support system instead of fighting with each other as it is usually shown in Pakistani drama serials.
Appreciating the due time taken to curate a bond between these women, a user felt the whole process was as natural as it is in the real life. "The way female relationships have been portrayed in Sinf-e-Aahan is true to reality. These aren't automatic or forced friendships. These are girls being girls– some kind, some spoiled, some showing loyalty to another friend and finding themselves along the way."
A major highlight of the latest episode was also the bittersweet memories all the cadets shared in the form of handwritten letters to their loved ones' back home. Amongst all six, Rabia Safeer (Sajal Aly), Mahjabeen Mastan (Kubra Khan) and Shaista Khanzada's (Yumna Zaidi) letters stood out for their captivating writing, nostalgic value, and heavy reflections on their time at Pakistan Military Academy (PMA) so far.
"What an absolutely beautiful episode of Sinf-e-Aahan. The Lady Cadets were required to write to their homes, and boy was it fun hearing them write. If you haven't already, watch it now," asserted a fan right after the episode concluded on Saturday.
The scanned copies of the letters were uploaded from the famed writer Umera Ahmed's official social media accounts and immediately made rounds on Twitter with fans sharing their reactions and pointing out the growth in the characters within just ten episodes.
Praising the choice of words, a user wrote, "I got goosebumps while listening to everyone's views about PMA but these letters were truly motivational and emotional. Hats off to you, Umera Ahmad."
Fans were quick to pick on Mahjabeen's inner conflict with her parent's relationship in her letter. The first part of her letter depicts a confused girl not knowing how to communicate with her own parents because of their complex relationship. She calls it a 'real challenge' and a fan, taking to Twitter, highlighted how dysfunctional families and parental neglect affect children's mental health.
A Twitter user lauding Mahjabeen's letter wrote, "My favourite scene from today's episode would be Mahjabeen's letter to her parents. The complexity of emotions presented in the letter made me cry. There were things which she was never able to say when living with her parents and the way Kubra delivered it made everything heartbreakingly beautiful."
"The hesitance was not only felt in her body language but the writing manifested the complex relationship she shared with her parents. Kudos to Umera Ahmed," the user further added.
Mahjabeen's resilience turns to a breaking point in her letter where she breaks down to appreciate the harsh but simple life of army personnel compared to her full of luxury and wealthy life back home. Her character arc is noticeable and fans love the remarkable growth.
"Mahjabeen's character development is so well-timed. It's just so refreshing to watch. She still has flaws, she still makes mistakes but the way she's learning and growing. Kubra Khan, you did so well. Mahjabeen really has made a place in our hearts!" tweeted a fan.
Next on the fan's hit list was Rabia's letter to her idol, her brother and army officer Danial (Usman Mukhtar). The letter was evidence of their strong sibling bond displaying the role her brother has played in her life as a friend and how she can relate to his past experiences of training in Kakul.
"Rabia's letter, her dialogues, her emotions, I can't forget how beautiful this particular segment was. The writer deserves applause for heart touching words. Sajal, you were amazing as usual," tweeted a fan.
The scene also made fans emotional by showcasing how a brother served to be a hero for his younger sister. Relatable to fans, they were in awe of the selection of words Rabia chooses in her letters to express her gratitude for her brother.
The third letter that won the internet this week was a rather entertaining one that Shaista sent to her grandmother. Fans were moved by how out of everyone, Shaista chooses to address her grandmother, who was the most hostile amongst all family members.
The episode also unveiled Sri Lankan national Nathmy Pereera's command over the Urdu language. Fans were low-key glad for "not having to read subtitles or translate larger parts of conversations" when watching the series with family.
While some fans are complaining about the current pace of the show getting monotonous with just snippets of training and the blatant army life without a purposeful storyline, others think it is perfectly timed to give space for each character to establish themselves as an individual.
Have something to add to the story? Share it in the comments below.