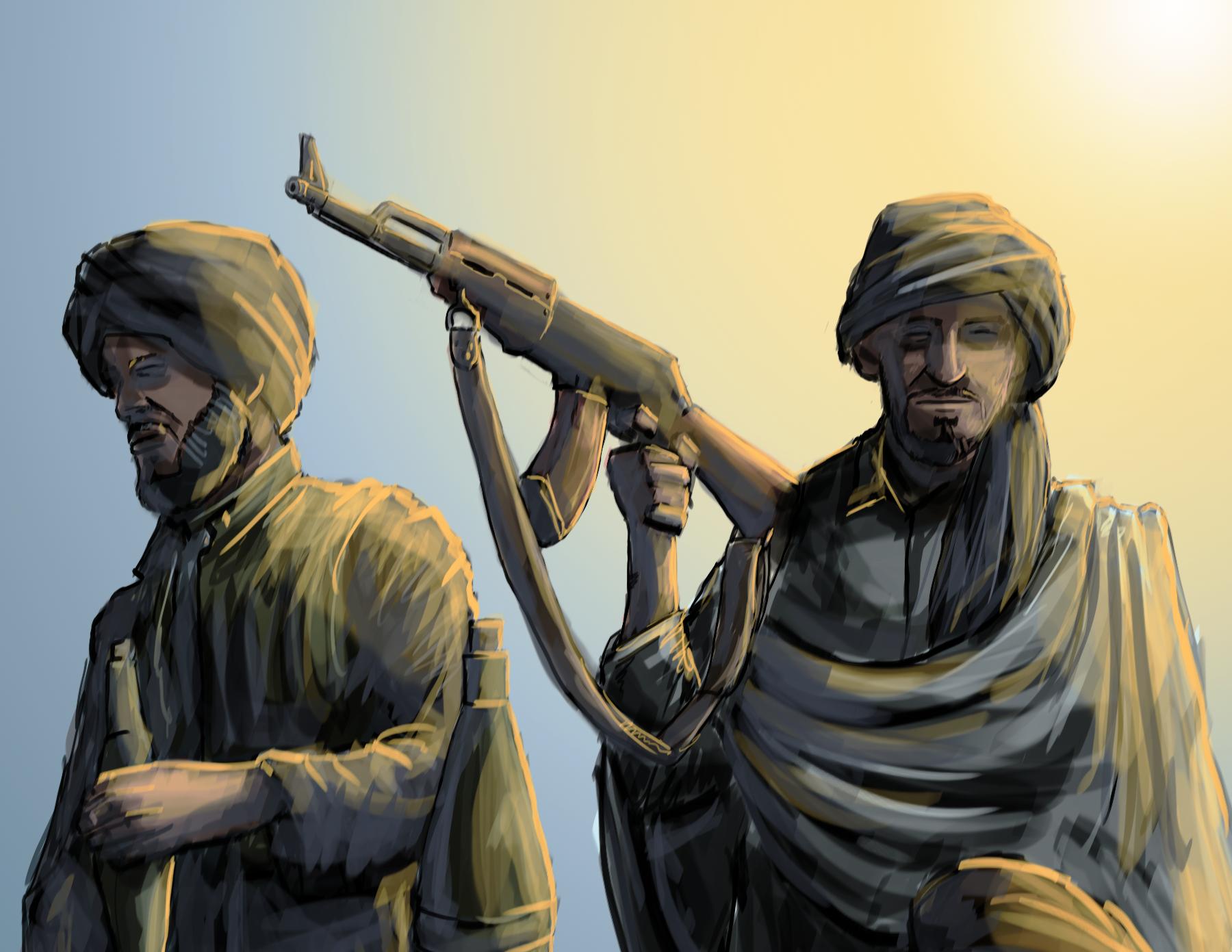 2022-02-06 14:08:51


KARACHI:

Regrouping of separatist groups, the volatile situation in neighboring Afghanistan and foreign support are key factors behind a new flare-up of violence in Pakistan's southwestern Balochistan, according to local political and security analysts.
Terrorism has reared its head in the mineral-rich province as dozens of security personnel and suspected militants have been killed in ambushes, clashes, and bomb blasts across the region in recent months.
Lt Gen Talat Masood, an Islamabad-based security analyst, told Anadolu Agency that the resurgence of terrorism in the province is not unexpected, given the vastness of the region, loose control of the Pakistan-Afghanistan border, and involvement of foreign elements.
At least 20 soldiers were killed in attacks on security check posts and clashes with suspected militants in several parts of the province, a key route of the multibillion-dollar China Pakistan Economic Corridor (CPEC) in the past week alone.
The killing of 10 army troops in an attack on a security checkpoint in the Kech area near Iran's border on January 28 was the deadliest incident in months.
The Balochistan Liberation Front (BLF), an outlawed militant group, claimed responsibility for the attack.
Another seven army troops and 13 suspected militants were killed in two separate security operations in the Panjgur and Noshki districts on February 3.
Read More: Foreign hand suspected as terrorism returns to Balochistan
Pakistan has also seen a surge in terror attacks in the tribal region, mainly North Waziristan, which borders Afghanistan, since the Taliban took control of Kabul last August.
Balochistan is Pakistan's largest but poorest province. Security forces have long been facing a low-intensity rebellion by Baloch separatists, who claim the province had been 'forcibly' incorporated into Pakistan, following the end of British colonial rule in subcontinent in 1947.
The province is also a key route of the $64-billion CPEC project. With its 600-kilometer (373-mile) coastline, Gwadar is an important deep seaport currently operated by China.
But the separatists, who are said to be involved in kidnapping and murdering Chinese workers in the recent past, oppose the project, accusing Beijing of 'stealing' resources.
Complacency
The vastness of the province, which makes up 42 per cent of Pakistan, according to Masood, is another advantage terror groups have been taking to regroup.
Supporting the view, Ikram Sehgal, a Karachi-based defense analyst, observed that a no man's land between Pakistan and Iran has long been serving as a safe haven for militants.
"The security forces should not have been complacent after subsiding the insurgency in recent years. They have reared their head also because of lack of preparedness from the security forces," Sehgal, who edits the reputed Defense Journal of Pakistan, told Anadolu Agency. He called for doubling the number of troops within Balochistan.
Anwar Sajidi, a Quetta-based political analyst, sees the unification of several Baloch separatist groups as a key reason behind the fresh wave of violence.
He said different separatist outfits have recently formed the Baloch National Alliance (BNA), an umbrella group, which has improved coordination and access in terms of attacks.
Sehgal and Masood also claim the Indian hand behind the rise in terror attacks, whereas Sajidi, too, does not rule out the possibility.
Published in The Express Tribune, February 7th, 2022.