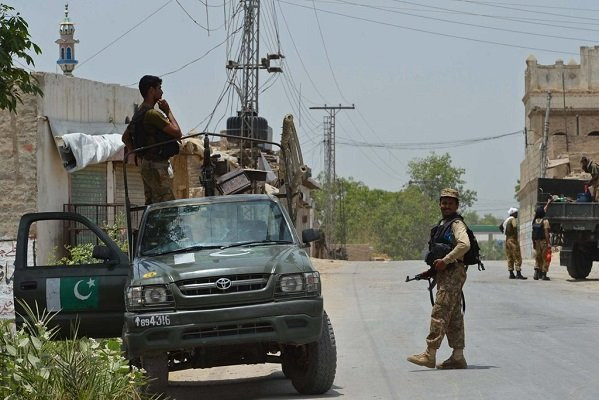 2022-02-09 11:37:41

A terrorist was killed during an exchange of fire with security forces on Wednesday in Khyber-Pakhtunkhwa's North Waziristan district, the military said.
According to the Inter-Services Public Relations (ISPR), the incident occurred in the Shewa area of the district during which a terrorist named Irfan aka Abu Darda got killed. "Weapon and ammunition were also recovered from the killed terrorist," it added.
The ISPR said that the killed terrorist was involved in terror activities against security forces, target killings and kidnapping for ransom.
Read more: PM Imran vows 'befitting response' to terrorists in Naushki visit
It further said that the locals of the area appreciated the operation and expressed their full support to eliminate the menace of terrorism from the area.
Last week in Balochistan, security forces killed 20 terrorists in clearance operations after they attacked two security camps in Panjgur and Naushki districts of the province. Nine security personnel were martyred while repulsing the attacks, according to the ISPR.
Earlier in the day, Chief of Army Staff (COAS) General Qamar Javed Bajwa reaffirmed his commitment to ensure peace and stability in the country, reiterating that the terrorists' "desperate attempts for revival" won't be allowed to succeed.
Also read: Forces repulse two terror attacks in Balochistan
"We will eliminate all remnants of terrorists, their abettors and accomplices whatever is the cost," the army chief was quoted by the military's media, the ISPR, as saying while presiding over the 247th Corps Commanders' conference at the GHQ on Wednesday.
According to a statement issued by the Inter-Services Public Relations, the forum was given a comprehensive briefing on the security situation in the country especially on recent terrorism-related incidents in Balochistan. The participants were apprised of the measures being undertaken to counter "hostile efforts to destabilise Pakistan", it added.