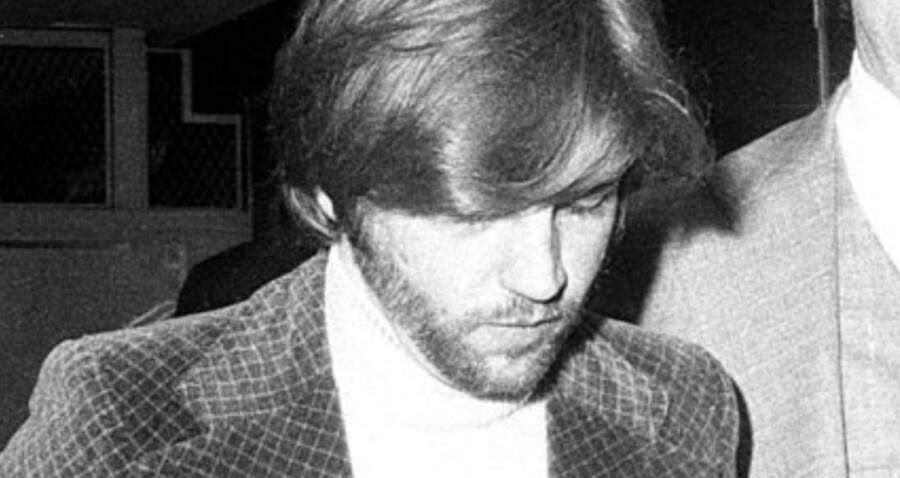 Operating in Hell's Kitchen in the 1970s and '80s, Francis "Mickey" Featherstone was one of the most feared hitmen in the Irish American mob.
Mickey Featherstone was second-in-command to Jimmy Coonan leader of the Westies, an extremely violent Irish mob that operated in Hell's Kitchen, Manhattan, in the 1970s and 1980s. Law enforcement attributed at least 30 unsolved murders to the gang — and the innocuous-looking Mickey Featherstone was recognized as one of their most vicious and unhinged members.
Investigations and convictions of Westies members became increasingly difficult because potential witnesses were terrified of the crew and their willingness to swiftly kill anyone who crossed them. By the late 1970s, the Westies had become an enforcement arm of the Gambino family carrying out assigned executions and sharing in weekly profits.
But the Westies' downfall would come from their inner sanctum when Featherstone was framed for the murder of Michael Holly by Coonan in 1985. Wrongfully convicted of murder, Featherstone sought to clear his name becoming a government witness. No one could've predicted that Featherstone, perhaps the gang's most violent and dedicated member, would be the one to put an end to the Irish mob in Manhattan once and for all.
Young Mickey Featherstone Raises Hell In Hell's Kitchen
Francis "Mickey" Featherstone was born on West 43rd street on Sept. 2, 1948. At 17, Featherstone lied about his age, and joined the army with dreams of becoming a Green Beret according to The New York Times. Featherstone excelled in training and joined the special forces, but was disappointed to serve as a stock clerk while other recruits saw combat.
Increasingly drunk, Featherstone was disciplined by the armed forces for various acts of criminal mischief, and after only a year, claiming to suffer from hallucinations, was medically discharged in 1967.
Featherstone, back in Hell's Kitchen, soon found himself involved in more serious forms of criminal mischief. In neighborhood saloons, Featherstone's paranoia and violence kept pace with his level of inebriation, but he largely managed to evade consequences for his violent escapades.
For example, Featherstone got probation for shooting a man in the arm, and when he killed a man outside a bar in 1971, Featherstone beat the rap with an insanity plea. His maniacal behavior also saw Featherstone spending parts of the early 1970s in various mental hospitals.
Released to the streets of Hell's Kitchen in 1975, Featherstone, formed an association with another feared gangster, Jimmy Coonan, a stone-cold killer with a fierce reputation. Featherstone, despite standing 5'7 with wide blue eyes, shaggy blonde hair, and a boyish face, soon developed a killer's reputation.
His temper was infamous — and if alcohol was involved it usually ended in violence. Many people mistakenly underestimated Featherstone, making him even more dangerous. Those who knew Featherstone in the neighborhood often crossed the street when they saw him coming their way. After all, Featherstone had killed men in neighborhood bars in front of witnesses multiple times and beat the charges.
Featherstone's Rise In The Westies
In the mid 1970s, Coonan's Westies seized control of organized crime from predominant West Side gang leader, Mickey Spillane. The Westies only numbered around 15 Irish American psychopaths, yet became the dominant criminal force in Hell's Kitchen. Coonan liked what he had seen from Featherstone, and recruited him as second in command, all while the Westies upped the violence, leaving behind a string of often dismembered corpses.
In May 1977, Jimmy Coonan owed a substantial amount of money to loan shark Ruby Stein — and decided to forgive his own debt by murdering Stein. Westie members murdered and dismembered him in the back of Coonans bar, then threw his remains in the Hudson River. When Stein's torso washed up a few days later, a member of the gang was overheard saying "we should have cut the lungs open" according to the Associated Press.
The Westies reign of terror was largely built on the back of Featherstone's ferocious reputation. When someone laid eyes on him in person the reaction was usually disbelief, with his violent notoriety disproportionate to his small physical stature.
The Westies' Bloody Alliance With The Gambino Family
The ruthless reputation of the gang came to the notice of the Gambino family, and boss Paul Castellano, who summoned Coonan and Featherstone to a sit down in a Bay Ridge, Brooklyn restaurant in 1978.
Chastising them for murdering two important Mafia loan sharks in Manhattan, Castellano told Coonan the Westies should pay the family 10 percent from all illegal proceeds — and in turn, the Gambinos would finance the Westies' loansharking operation. The Westies, now officially "on record" with the Italian American mob, were allowed to use the Gambino name and reputation, and construction profits would be shared, including the forthcoming Jacob Javits Convention Center. The Westies would also carry out some of the Gambino family's most gruesome dirty work.
In the early 1980s, Featherstone spent periods of time in mental hospitals, before returning to the Westies. By the mid 1980's, Featherstone was convinced that Coonan, living in New Jersey, had sold the neighborhood out to the Mafia, and bad blood festered. Then in 1985, Coonan, fearing a power grab by Featherstone, set him up to take a fall for murder.
Mickey Featherstone Is Framed For Murder
On March 25, 1977, Westie John Bokun was shot dead by police after an argument with another Hell's Kitchen resident, Michael Holly. Coonan held Holly responsible for Bokun's death, but his murder was repeatedly put off over the years. But now, Coonan realized he could kill two birds with one stone. On April 25, 1985, Billy Bokun (John Bokun's brother), wearing a wig to look like Featherstone, approached Holly on a crowded street and killed him, firing five bullets into his back.
The following day, Featherstone was arrested and eventually charged with Holly's murder — one of the few murders he, ironically, didn't commit. Featherstone was linked by two eyewitnesses, as well as circumstantial evidence, as the car driven by the shooter was traced to the trucking company where Featherstone was employed. In April 1986, Featherstone was convicted of Holly's murder and sentenced to 25 years to life in prison.
Featherstone concluded that Coonan and other Westies members had set him up for Holly's murder. The shooter, Featherstone learned, was Billy Bokun. Meanwhile, the District Attorney's office agreed to work with Featherstone's wife to obtain evidence confirming Featherstone's claims. She was able to record Bokun describing the shooting of Michael Holly while wearing a wig as Featherstone.
With this evidence, Featherstone's conviction was overturned in September 1986 according to The National Registry Of Exonerations, and Featherstone agreed to become an informant.
In 1988, because of Featherstone's testimony, eight of the gang's members were ultimately convicted of racketeering and other offenses related to their participation in a RICO criminal enterprise — with Coonan himself getting 75 years in prison.
After effectively destroying the Irish mob in Manhattan, 38-year-old Mickey Featherstone entered the witness protection program, and has lived completely under the radar ever since.
---
After learning about Mickey Featherstone, read how Irish mobster Danny Greene took on the Cleveland Mafia. Then learn about Jewish mob boss Mickey Cohen.

Denial of responsibility! Gulehri.com is an automatic aggregator of the all world's media. In each content, the hyperlink to the primary source is specified. All trademarks belong to their rightful owners, all materials to their authors. If you are the owner of the content and do not want us to publish your materials, please contact us by email – admin@gulehri.com. The content will be deleted within 24 hours.