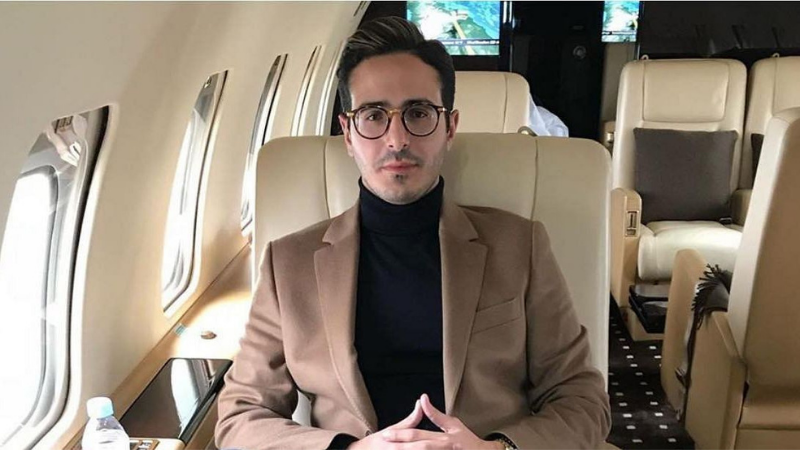 2022-02-09 05:25:34

Remember the 2011 Ranveer Singh-starrer Bollywood film Ladies Vs Ricky Bahl where a conman scams multiple women to maintain his luxurious lifestyle and gets a thrill out of it? It appears that the plot wasn't fiction completely. The Tinder Swindler, a Netflix documentary, features a man named Simon Leviev or Shimon Hayut who made several women fall for his trap when they swiped right on the popular dating application, Tinder.
Almost movie-like, Simon impersonates to be the son of an Israeli billionaire, Lev Leviev, also known as the "King of Diamonds" for his company LLD Diamonds. Claiming the supposedly wealthy heir, he manipulates women and lures them in with expensive gestures such as sporting a Rolls Royce or private jet on the first date and later conning them by using their credit cards and money to flee and pick his vulnerable targets in other European countries.
However, thanks to the documentary, Tinder will no longer be a home for Simon's victim pool. On Feb 5, three days after the documentary was released, a Tinder spokesperson confirmed that they've banned him off the site, according to ENews. "We banned Simon Leviev and any of his known aliases as soon as the story of his actions became public in 2019. He is permanently banned from Tinder. In the lead up to the release of the documentary, we conducted additional internal investigations and can confirm Simon Leviev is not active on Tinder under any of his known aliases."
The documentary featured interviews of the three victims who came forward to expose Simon's Ponzi scheme. Cecilie Schrøder Fjellhøy, Pernilla Sjoholm and Ayleen Charlotte were defrauded of $250,000, $33,000 and $139,000 respectively. To recover the cost stolen, they have now created a GoFundMe page to raise the £600,000 ($811,206). 
Have something to add to the story? Share it in the comments below.