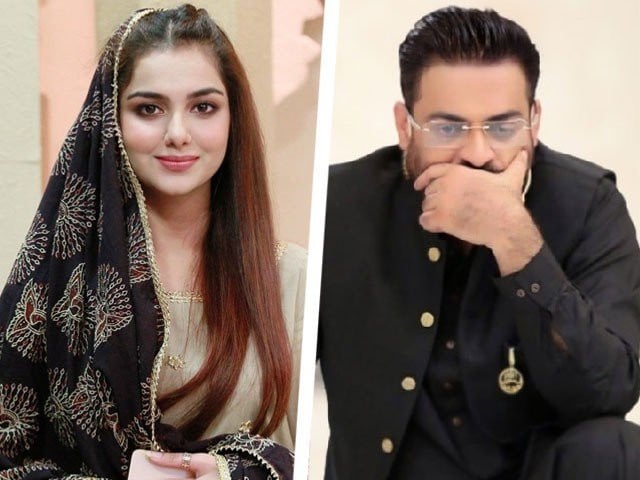 2022-02-10 00:16:23

After months of speculation, actor Tuba Aamir has confirmed she has filed for divorce from her husband, popular television personality, Aamir Liaquat Hussain. Taking to Instagram, Tuba shared a statement, in which she revealed the couple has been separated for 14 months. 
Citing 'no hope for reconciliation, Tuba further added she has 'opted to take Khula [divorce] from the court. In an Instagram statement, the actor shared, "With a very heavy heart, I want to make people aware of a development in my life. My close family and friends are aware that after a separation of 14 months it was evident that there was no hope for reconciliation in sight and I had opted to take Khula from [the] court."
Her statement further read, "I cannot express how difficult it has been but I trust Allah and His plans. I would appeal to everyone that my decision is respected during these testing times."
Aamir is yet to address the matter. 
Speculation about television personality Aamir Liaquat Hussain's apparent divorce have been rife for some time now. In June last year, the host, who had then shunned reports of an alleged third marriage and later rubbished divorce rumours with his wife, Tuba, on social media.
Several started speculating whether Aamir had divorced his second wife after 'news' about the same surfaced. A tweet that claimed the news was 'confirmed' met with Aamir's ire, who threatened to take legal action against the user or platform. Following this, he took to his Instagram to debunk the claims once and for all. Posting a video where he shows the description on Tuba's Twitter handle, which proudly boasts "Wife of Aamir Liaquat."
She has since changed her surname from Aamir to Anwar. 
Have something to add to the story? Share it in the comments below.