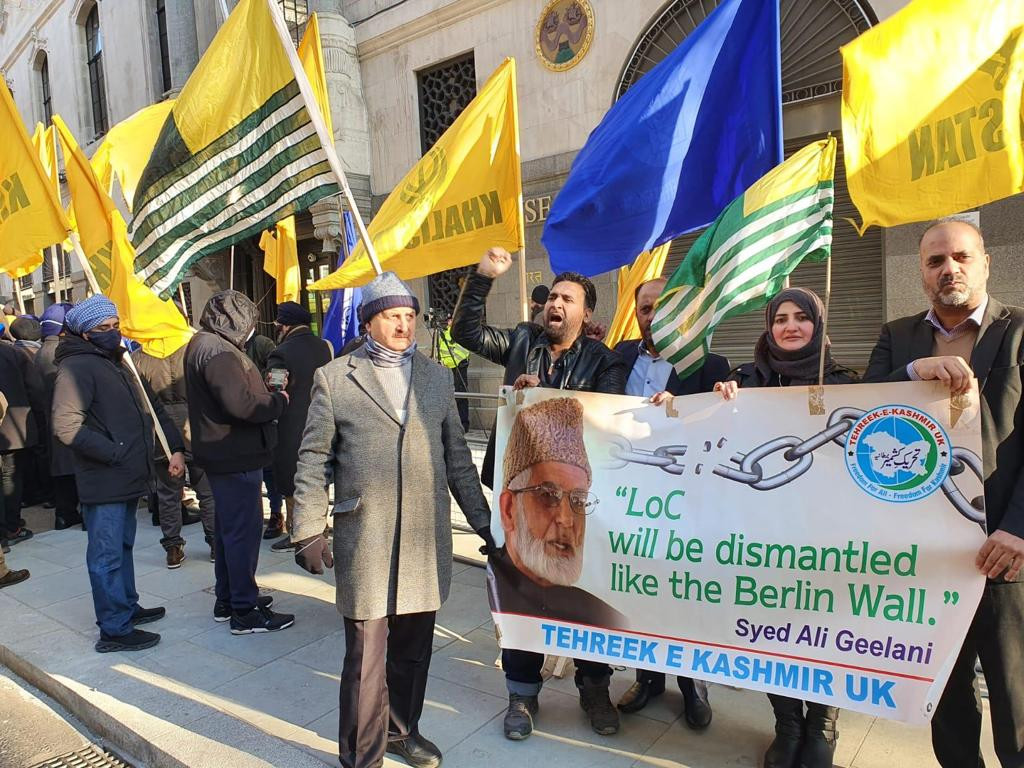 2022-02-11 01:26:24


LONDON:

Raja Fahim Kayani, the president of Tehreek-e-Kashmir (TeK) in the UK, addressed the Kashmiri diaspora on Friday, calling for international support to end the Indian occupation of Kashmir.
The leader reiterated that ending the occupation of Kashmir by India on the basis of UN Security Council resolutions would provide support to the determination of Kashmiris in their fight for the right to self-determination.
Kayani welcomed the stance taken by China, referring to the bilateral summit between President Xi and Prime Minister Imran Khan held in Beijing in February 6. Kayani stated, "Beijing's stand on the illegal occupation of Jammu and Kashmir by India is based on UN resolutions, this is the true stance which every other nation along with UK should follow."
Read: Thousands show up for Kashmir solidarity rally in Italy
During the summit, PM Khan informed his Chinese counterpart about the ground situation in Indian Illegally Occupied Jammu and Kashmir (IIoJK) including war crimes and crimes against humanity committed by New Delhi, including demographic engineering of the occupied region.
Content with Beijing's stance, Kayani said "Kashmiris reject any change that aims to dilute the disputed nature of the region and we welcome China's position on the issue."
The TeK president warned the international community, stating that Kashmir is the most dangerous place on the world map as it is not merely a disputed region between two countries, but borders three states, which are armed with nuclear weapons."
Kayani further warned the community of the "fascist regime in India, led by Hindutva terrorism leader Narendra Modi, who loves and worship arms and ammunition", stating that the regime was empowered to ignite not only war but also unleash havoc across the continents."
Kayani urged the Kashmiri diaspora community, to engage with Chinese leadership, diplomats, academia, media and intellectuals to push forward the Kashmir cause.
"China has always stood with Pakistan on Kashmir as it has espoused a stand based on justice. We must engage with the good offices in Beijing and create pressure on India to halt its war crimes in IIoJK," Kayani said. "China is a permanent member of the UNSC and can turn tables on Kashmir."
Appreciating the successful trip of Khan to Beijing, Kayani thanked the Pakistani prime minister for his unequivocal advocacy on behalf of Kashmiris.
"Prime Minister Khan has raised the level of awareness regarding the just demand of Kashmiris from IIoJK and has unmasked the fascist regime of India which has brought global attention to India- that has turned into hell for minorities," Kayani said.