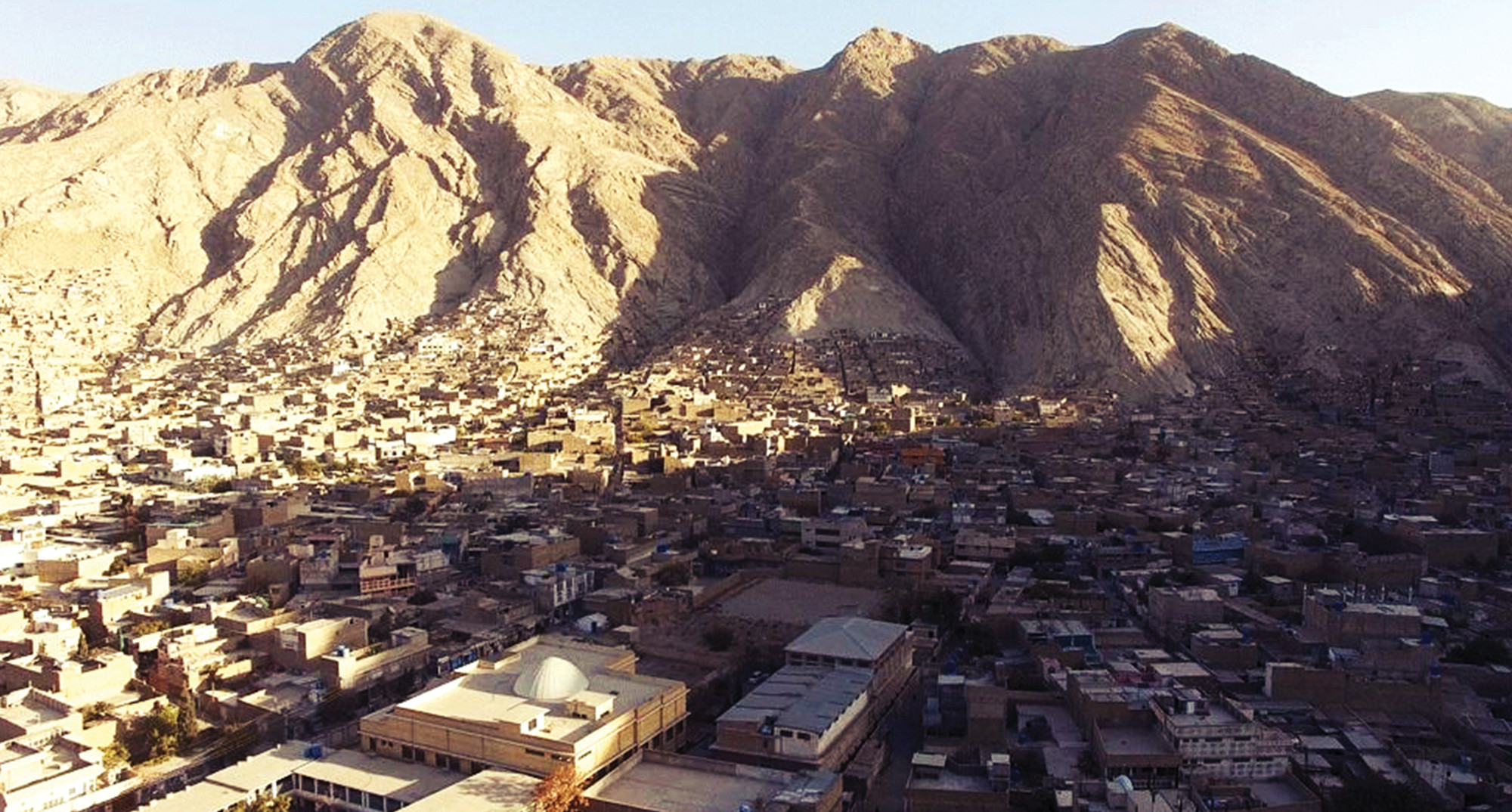 2022-02-13 00:34:06

By

Rafiullah Mandokhail

|
Design: Mohsin Alam
PUBLISHED
February 13, 2022


QUETTA:

On a chilly morning in January, Hyder Ali sits in front of a cobbler near Murriabad, a Hazara community in Quetta, reading an Urdu newspaper and soaking up the winter sun. Outside Ali's shop, women wearing head-to-toe black robes roam the streets as shopkeepers sell green tea, shoes, and clothes.
Ali, 60, lives in Kirani, a historical village on the Western outskirts of Quetta. As the family's sole breadwinner, Hyder works from dawn to dusk to earn enough money to support his immediate and extended family. He belongs to the Hazara community, a minority population in Pakistan that has been victimized by a decade of unrest that has rattled Balochistan province, where Quetta is the capital.
Quetta was once known as 'Little Paris' because of its natural beauty and colorful history. The city is a focal point in a region rich with tradition and tribal customs – home to Pashtuns, Baloch, and more than half a million Hazaras. People from Punjab and Sindh used to come en masse to Quetta's large and bustling bazaars to shop for local products, as well as items smuggled from nearby Iran and Afghanistan.
But over the years, the city lost its reputation as a cultural hub as news of bomb blasts and other militant activity there became common. People from ethnic minorities, especially Hazaras who are mainly Shia Muslims became the targets of indiscriminate attacks carried out by extremist groups including the so-called Islamic State. Fearing for their safety, Hazaras congregated in two neighborhoods in Quetta, Murriabad and Hazara Town.
Increasing unrest also pushed Hazara youth — many of whom are teenagers — out of Quetta toward Europe and Australia. Leaving behind educational opportunities, work and family, they've undertaken journeys fraught with danger in search of a better future. Among the young people who've left Quetta is Kashif Hussain, Ali's 16-year-old son, who started his journey to Europe in 2013. At the time, Kashif had just passed the matriculation exam and completed a diploma in English language and computer.
Kashif hoped to get admission to a college in Quetta. But the situation in the city was rapidly deteriorating, so Ali made the difficult decision to look for ways to send him abroad instead. He took out a loan of Rs 600,000 from relatives and friends to start Kashif on his journey West, which Ali believed was necessary to 'save his life.'
The trip would be long and perilous: Teenage Kashif would have to put his faith in unscrupulous human traffickers who lead him and others like him through the thousands of kilometers of arid deserts and steep mountains that lead to Europe. For ten days, he traveled from Pakistan to the Iranian capital of Tehran across the Taftan-Balochistan border. From there, Kashif walked for 35 hours across the border to Turkey. Kashif arrived in Greece after passing through Turkey. That year, Europe had announced opportunities for asylum seekers so Kashif thought he would try his luck and journey on.
After several more months of traveling, he finally reached Sweden, where he spent four years living in a refugee camp. During his months on the road, Kashif communicated with his aged father on Facebook messenger. When he arrived in Sweden, he created a Facebook account with a fake name; He still did not want to reveal his identity in Sweden because he still did not have a work permit or citizenship.
Recalling the moments when Kashif was traveling day and night, tears roll down Ali's cheeks. "Some of the travelers who used to cross the border die either of thirst, hunger or due to the indiscriminate firing of the border forces," he said. "My son was so lucky that he made such a difficult journey despite his young age."
Muhammad Hussain, 31, a resident of Hazara Town in Quetta, undertook a similarly perilous journey to Australia through Indonesia. Before he left for Australia, Muhammad Hussain used to make a living by making signboards and number plates in Hazara Town. But after an uptick in targeted killings in 2010, he decided it was time to leave.
Hussain went to Indonesia on a valid visa. He was transported on a creaky boat to Australia along with other members of the Hazara community who were already in Indonesia. At the time, Indonesia was receiving an influx of asylum seekers who were using the country as a transit point to Australia. "Their main motive behind putting of life at risk was that I did not feel safe," Hussain said. "I had no option but to escape to survive."
Before Hussain left Pakistan, he said there was daily news of Hazara killings in Quetta. "When the targeting of the Hazara community in Quetta escalated, people on way to their offices, schools, and hospitals were targeted," he said. "Whenever they left home, parents worried that their sons would not return alive."
Still, life in Australia was not as easy as Hussain expected it to be. He was held in a detention centre for 13 months before he was finally able to roam freely. Today he works at a steel mill in Western Australia and earns AUD $ 3,000 per month. He returned home after spending 11 years abroad but intends to return to Australia soon.
Hussain said that the majority of Hazara youth he knew reached Australia, which was not the case for those who left for Europe. Most Hazara people he knows have migrated alone; Others later brought their families over to join them. Hussain knows other people who were held at detention centers for as long as four years – some have become mentally ill. It now costs almost AUD $ 6,000 to get to Australia from Indonesia by the route Hussain took.
"In the beginning, it was not too difficult to obtain an Indonesian visa. That is why the Hazara would first get to Indonesia. From there, they would travel to Australia via different islands. Nowadays, the Australian government has completely banned people's arrivals on boat," Hussain said. He has heard that some people who are still in detention centres in Indonesia have sewn their lips together in protest.
He recalls a tragic incident in 2013 when a boat carrying migrants — including over 50 people belonging to Quetta's Hazara community — from Indonesia to Australia mysteriously disappeared. Hussain said soon after the incident, a three member-gang of human traffickers were arrested by the Federal Investigation Agency. They revealed that someone from the Hazara community drowned after an overloaded boat sank while transporting people from Indonesia to Australia. That same year, another 60 Hazara men died when their boat capsized near Indonesia, Hussain said.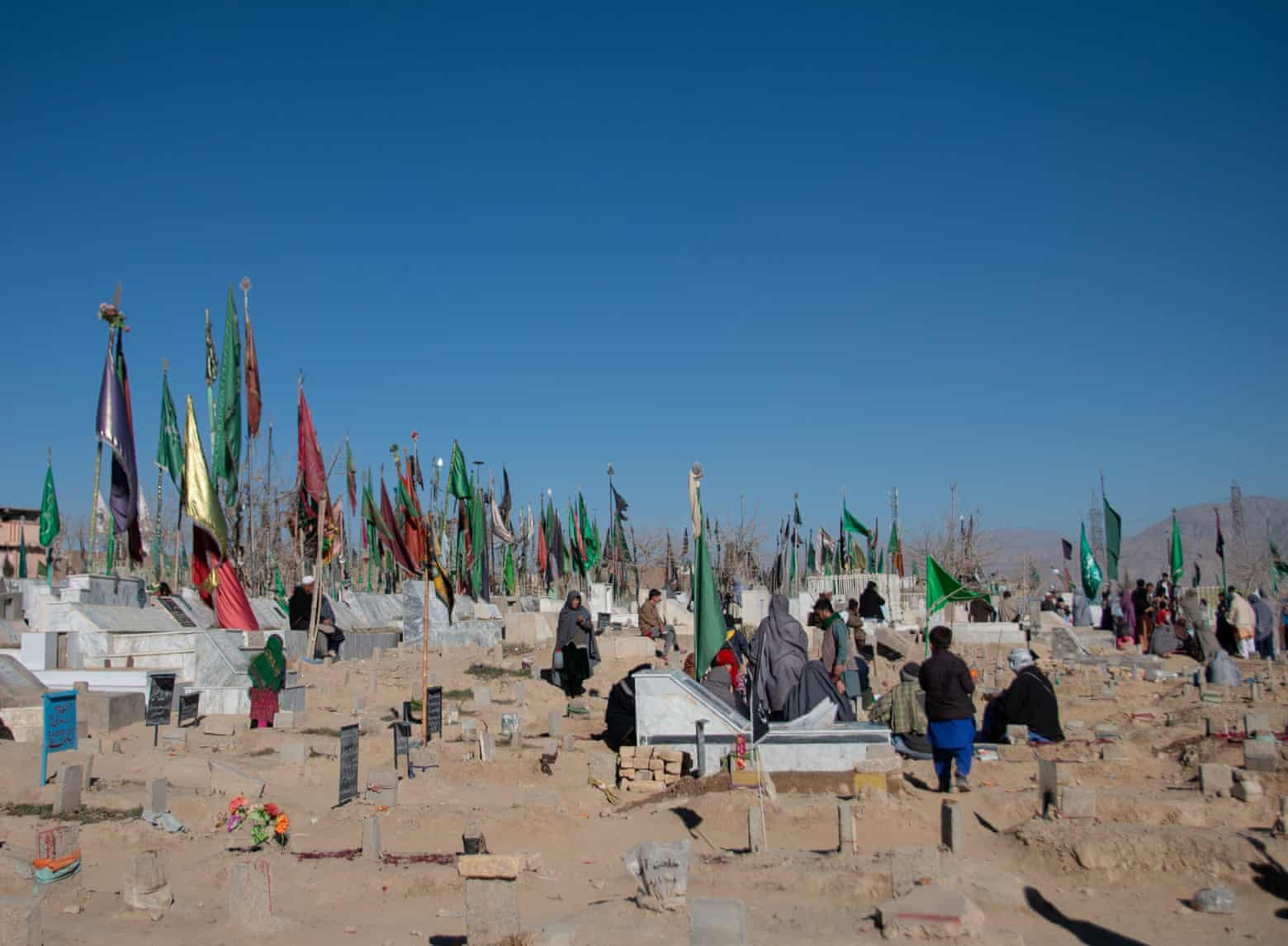 Like Hussain, many other Hazaras, the majority of whom attempt the journey via illegal routes, have had harrowing experiences trying to escape ethnic and sectarian violence in Balochistan. Qadir Nayal, a member of the provincial assembly from the Hazara Democratic Party (HDP) said due to the unrest in Balochistan, an entire generation of Hazara youth from Quetta has left the country. He said almost fifty thousand Hazara youth reached Australia while 3,000 Hazara families remain stranded in Indonesia.
"After the 2018 general elections, the Hazara Democratic Party became part of the government… to ensure the security of Hazara community," Nayal said. HDP has appealed to the United Nations High Commissioner for Refugees to help thousands of refugees — the majority of which are from the Hazara community — stranded in refugee camps in Indonesia. "Fifteen young people from the Hazara community at Indonesian camps have committed suicide due to the desperation," Nayal said.
HDP estimates that around 3,000 Hazara have been killed in Quetta. Children of slain Hazara have been orphaned and their wives widowed by sectarian violence in the province that has escalated at an alarming rate in the last decade. According to a 2018 report from the National Commission for Human Rights, 500 Shia Hazaras have been killed in targeted attacks in five years.
But violence at home does not offset the risk faced by Hazaras in exile who are fleeing from every corner of Pakistan. Human traffickers take illegal immigrants into Iran via Chaghi, Washuk, Panjgur, Ketch, and the port city Gwadar. The immigrants mostly belong to Punjab but those trying to go abroad illegally include people from Khyber Pashtoonkhwa and Pakistan-administered Kashmir as well as people from neighboring Afghanistan.
Those attempting to make the journey are often arrested by law enforcement agencies in Balochistan when they head to Iran through Quetta. After crossing the Iranian border sometimes, Iranian border forces also opened fire on vehicles and people entering the country by informal means. The Iran-Turkey border is equally difficult to cross, with tricky snow-covered hills that have killed many people who got stuck crossing through the area.
A Federal Investigation Agency (FIA) official, speaking on condition of anonymity said the FIA has registered at least 640 FIRs against smugglers are migrants trying to cross the border, while around 9,000 illegal migrants have been jailed and fined during the last year 2021. "Human traffickers are the first to take those trying to go abroad illegally from Pakistan by land to Iran. After Iran, they reach Turkey, while from Turkey they enter Greece and go to the European countries for a better livelihood," he said.
"Human trafficking is [a] severe form of human rights violations. The menace is linked with the socio-economic issues of the country," the official said. He relates migration with poverty and said it could increase with high levels of unemployment and other factors.
"FIA has already installed border management systems at all the entry and exit points where skilled staff prevent this by strict checking of traveling documents and on other source information," he said. "In case of land route border FC, police, levies, coast guard controls the other part of the border area. FIA is only present at Taftan, Gwadar BP-250, and Chaman border crossing."
Rafiullah Mandokhail is a Balochistan-based journalist. He can be reached at [email protected]