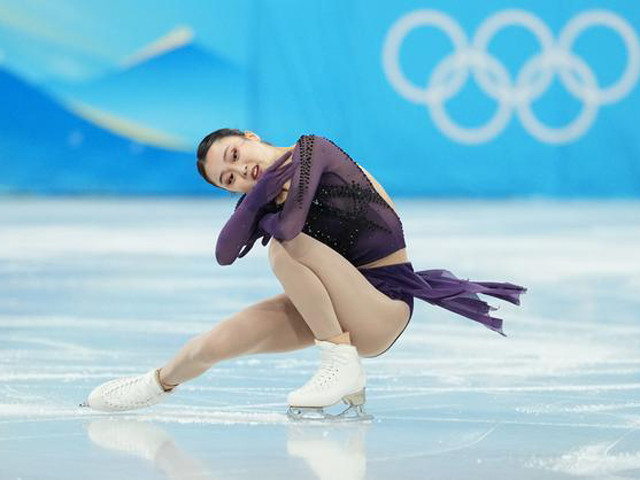 2022-02-08 10:41:50

After a series of slips and falls, US-born Chinese figure skater, Zhu Yi was criticised ruthlessly on popular Chinese social media platform Weibo after failing to jump successfully and falling several times. The US-born athlete failed to perform successful jumps on the ice rink during her debut on Sunday.
Chinese social media users did not take kindly to the mistakes in her performance and came down hard on her.
The online scrutiny may partly be due to her former nationality. Zhu Yi was born and raised in the US and was chosen to perform for the Chinese Olympic team only recently. Chinese social media users questioned why Zhu Yi was chosen in favour of Chinese-born athletes. Her poor grasp of Mandarin was another point of contention on Chinese social media.
Zhu Yi reportedly gave up her US citizenship in 2018, to perform for the Chinese Olympic team. According to the BBC, Zhu Yi was visibly nervous and tense before her early fall during her debut on Sunday.
"I guess I felt a lot of pressure because I know everybody in China was pretty surprised with the selection for ladies' singles, and I just really wanted to show them what I was able to do, but unfortunately I didn't," Zhu Yi was quoted as saying.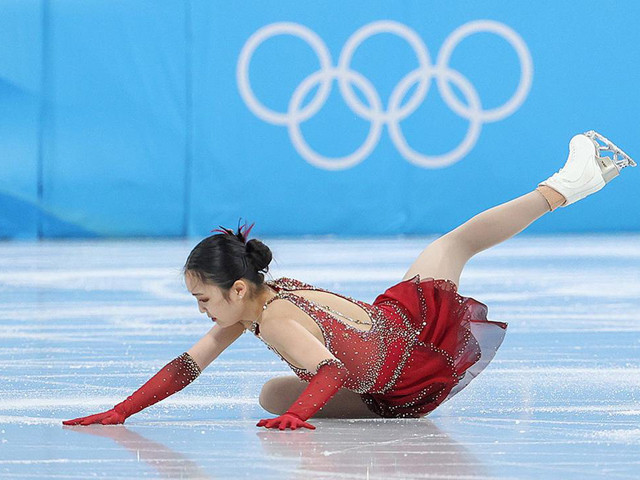 Under the hashtag, #ZhuYiFellDown, a plethora of backlash ranging from absurd conspiracy theories claiming she was chosen because her father was an influential scientist to admonishing her for crying after her fall.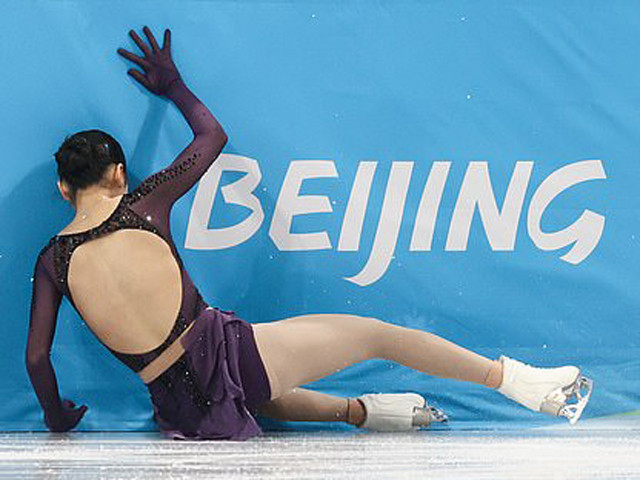 Twitter was divided as some expressed their support for her while others taunted her for giving up her US nationality.
Author Michael Luddon tweeted that Yi made the wrong decision to "betray" the US in favour for China.
"Born in Los Angeles to a Chinese immigrant family, Zhu decided to compete for China in 2018 & gave up her American citizenship"🤦bad call betraying your country to curry favor with a hostile authoritarian power that'll never accept you, then fail doing so https://t.co/sPdy7teynk

— Michael Ludden (@Michael_Ludden) February 6, 2022
Another Twitter user wanted to set Zhu Yi as an example for other athletes who want to represent China
Hope this is the lesson to anyone who wants to represent as Chinese. If you fail, don't expect any compassion and humanity from your fellow countrymen.https://t.co/4Zf8WRcPd7

— 8aLL (@8aLL_Narongrit) February 8, 2022
In response to the hate comments on Twitter, a social media user claimed that those who were bullying her had limited knowledge of the sport.
i'm sure these comments are coming from people who don't know how hard this is and probably don't know much about skating at all… because people fall all the time. https://t.co/D3x3jFZCi4

— sinnerman crybaby (@jasonbrownsquad) February 6, 2022
According to BBC News, former editor in chief for the Chinese nationalist paper, Global Times, Hu Xijin expressed his anger at the social media backlash.
"To vent emotions on this young athlete, using social media to throw rocks down a well when she makes mistakes – that's cyber-bullying and no matter what it's going too far."