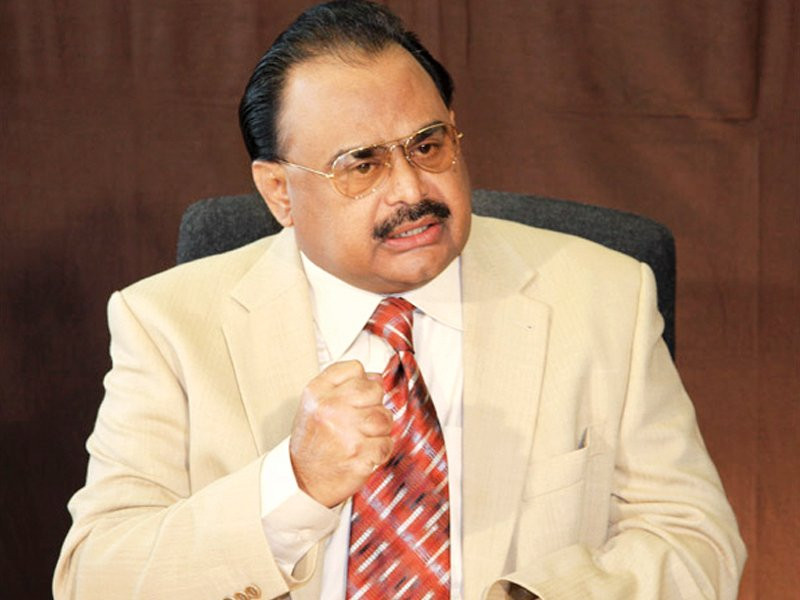 2022-02-12 12:28:51

A court in London was expected to deliver its verdict next week in the case of encouraging terrorism against the Muttahida Qaumi Movement founder Altaf Hussain following completion of arguments by both sides, media reports said on Saturday.
The MQM founder faces two counts of charges related to encouraging terrorism, while delivering two speeches from London via telephone on August 22, 2016. During the trail, Hussain's lawyer informed the Kingston-upon-Thames crown court that his client would not take the stand.
The arguments in the case concluded on Friday, after which the jury retired for delibrations, according to a report. The judge, Justice May, told the jury that they might conclude that Hussain did not have an answer to the prosecution's case, but the jurors could not convict him just for his silence.
Also read: Altaf Hussain goes on trial in London for 2016 hate speech
Justice May told the jury that prosecution had to prove guilt. She also said that the prosecution did not have to prove that acts of terrorism actually occurred, though it was their submission, adding that the meaning of intention and reckless was for the jury to determine.
During the trial, the prosecution argued that Hussain did not "answer, apologise, explain" his innocence or give answers to obvious questions. The defence counsel, however, said Hussain did not have more to add. The counsel also said that Hussain's apology on Twitter after the speeches demonstrated his regret.