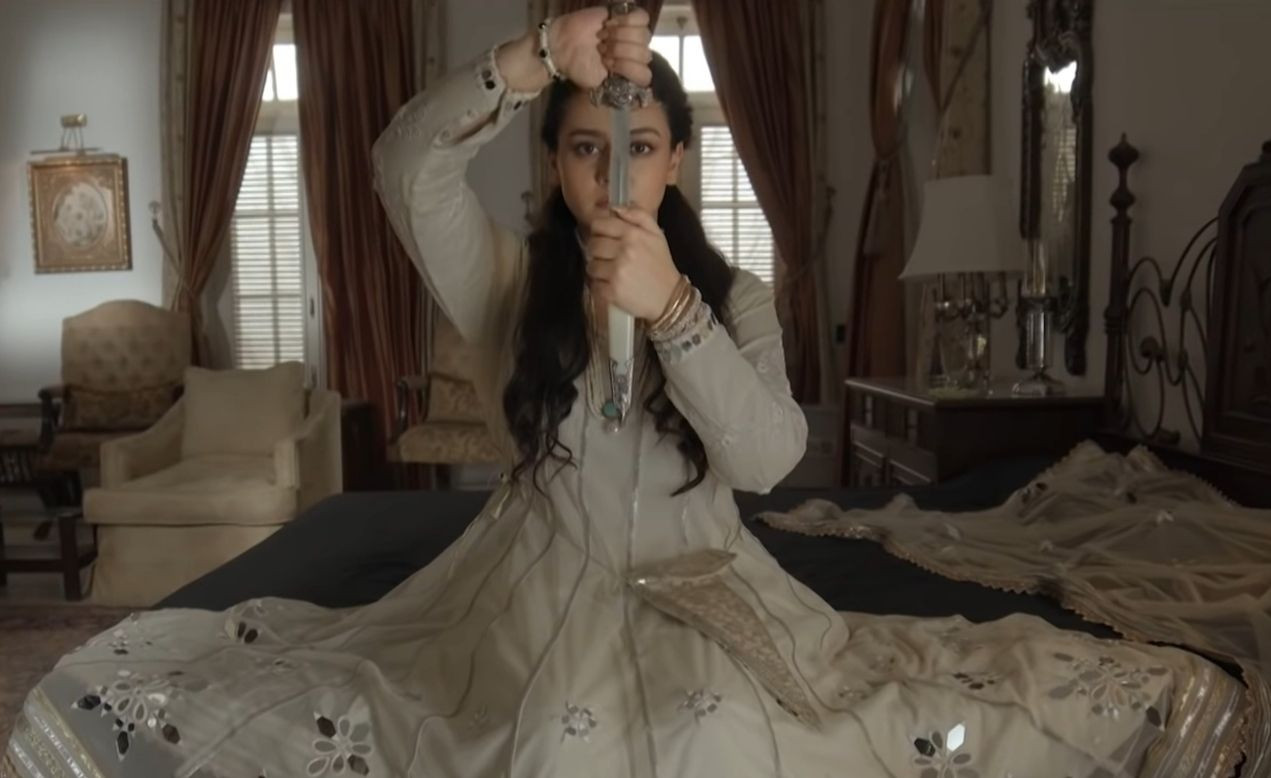 2022-02-04 03:44:23

The first teaser of Zara Noor Abbas's upcoming series, Badshah Begum is finally out, offering a glimpse at the political period drama. The series stars Abbas as Jahan Ara, with the teaser giving a sneak-peek at the main character, who is all set to take charge of her yet to be identified village.
With the series centred on the issue of dynastic politics, the thirty-second clip shows a teary-eyed Jahan Ara in one scene, cutting to her confidently looking straight ahead in another. Clad in regal attire and wielding a dagger, Abbas's character can be heard saying via voice-over, "Izzat ko hamesha aurat say hi mansoob kiya jaata hai, aur qurbaani bhi hamesha aurat ko hi deni parti hai. Shayad iss hi liye iss gaddi ko bhi sirf aurat ko hi zaroorat hai. [Honour is always associated with women, and they are the ones who are expected to give sacrifices as well. Maybe that's why this throne is also in need of a woman.]" 
Most of the plot details are still under wraps, with none of the other members of the star cast making an appearance in the teaser. Badshah Begum, directed by Khizer Idrees, written by Saji Gul and produced by Momina Durraid and Rafay Rashdi, also stars Farhan Saeed, Ali Rehman Khan and Yasir Hussain. The release date has not been disclosed as of yet. 
The teaser was reposted by Abbas and Rashdi on their Instagram profiles as well. Posters from the series were also unveiled, with one showing Jahan Ara sitting on a throne which is partly on fire, and Ali Rehman Khan's character Bakhtiar shown with his hands bound tightly together.
Rashdi wrote underneath Abbas's poster that it "exemplifies the rage that consumes the throne." He added, "A woman destined to dominate? Time will tell and the audience will judge." He added about the director, "The man behind the character I have only seen on paper for a very long time. Massive respect in reading through and depicting it visually is an art deserving of a bow."