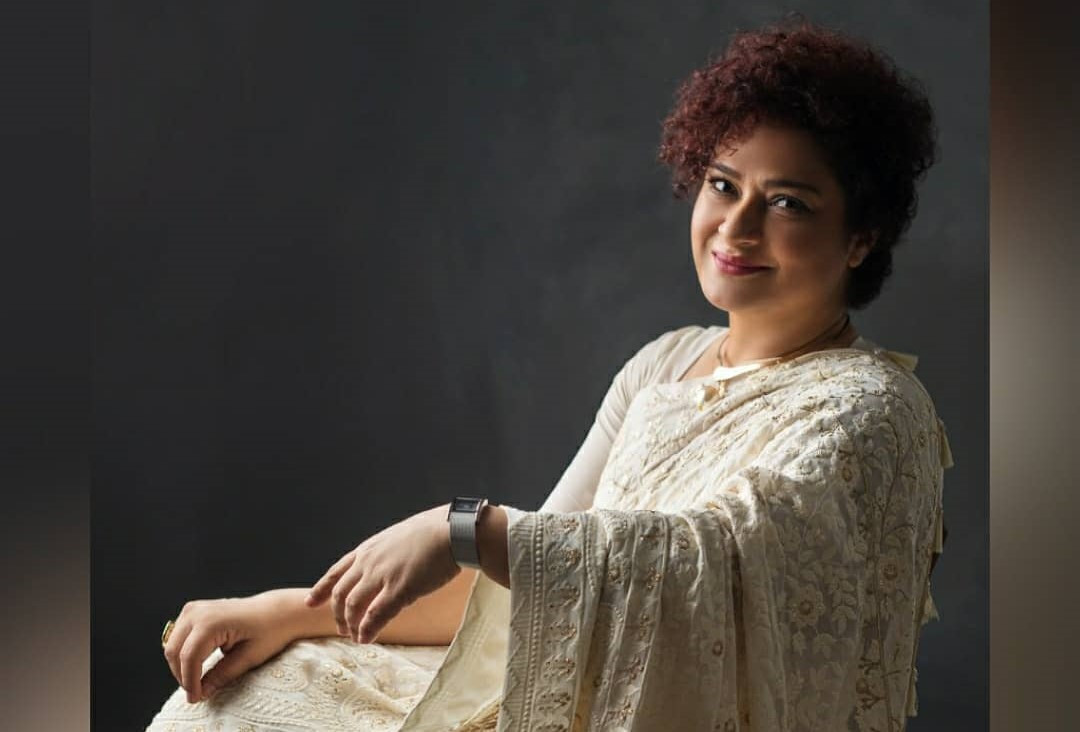 2022-02-08 08:00:23

Veteran actor Sania Saeed, an indisputable acting powerhouse, is known for her remarkable contribution to some of television's most impactful dramas over the years. Never shying away from unconventional characters, the actor has often spoken about the contemporary debate between creativity and commerce. Hence, every once in a while, she emerges in powerful scripts that are capable of questioning narratives and stay with the viewers for years to come. The latest being her horse-riding, self-sufficient and lone wolf character as Zarghuna in the sensational Saifee Hasan directorial, Sang-e-Mah.
In an interview with BBC Urdu, Saeed opened up about some of her latest unforgettable titular roles from Hajra in Raqeeb Se to Zarghuna in Sang-e-Mah and Nusrat in Meher Posh.
Speaking about Zarghuna's character, the 49-year-old shared that she takes "pride in playing the role." Adding on to it, she believes that "it will be a pleasure to watch because of the distinct portrayal of a tribal woman."
However, Saeed revealed that her character isn't so unconventional in the context of tribal communities. During her shoot in the valley of Bhogarmang, a short distance from Balakot, she found that in a nearby village there is a woman like Zarghuna herself; a woman who takes ownership and cares for her agricultural fields, shoots the gun, rides a horse and other associated 'masculine' traits. "So it isn't that unconventional, in retrospect. There are women like Zarghuna in tribal areas but we have developed a comfortable habit of only seeing covered up women who are rather voiceless in such communities."
A shawl she dons in the first episode, called Chail, got wide attention after the first episode aired for its cultural significance. Without expanding on the wardrobe choice, Saeed shares that her "personal connection" with the shawl and its significance unfolds in a later episode.
On the experience of shooting deep within the rugged northern mountains, the star shared that it was like "one big picnic together." Calling the experience as "fun and interesting as the script", Saeed reminisced, "Since the shoot involved travelling to a place exceeding our known bounds of beauty, especially with a group like ours who have worked together and are friends, it was hard to not get distracted from the people and landmarks we were surrounded by."
However, while it was fun, it also came with its own set of challenges. Saeed shared that it was unbearably cold at times, with constant travelling to distant locations, early call times and trouble getting access to basic needs initially.
Moving on to her uncannily patient — but not for long — role of a wife to a man who invites his ex-sweetheart and her feisty daughter to live with them after fleeing an abusive home. Raqeeb Se saw Saeed evolve from a tolerant wife to her crazy demeanour after she finally snaps.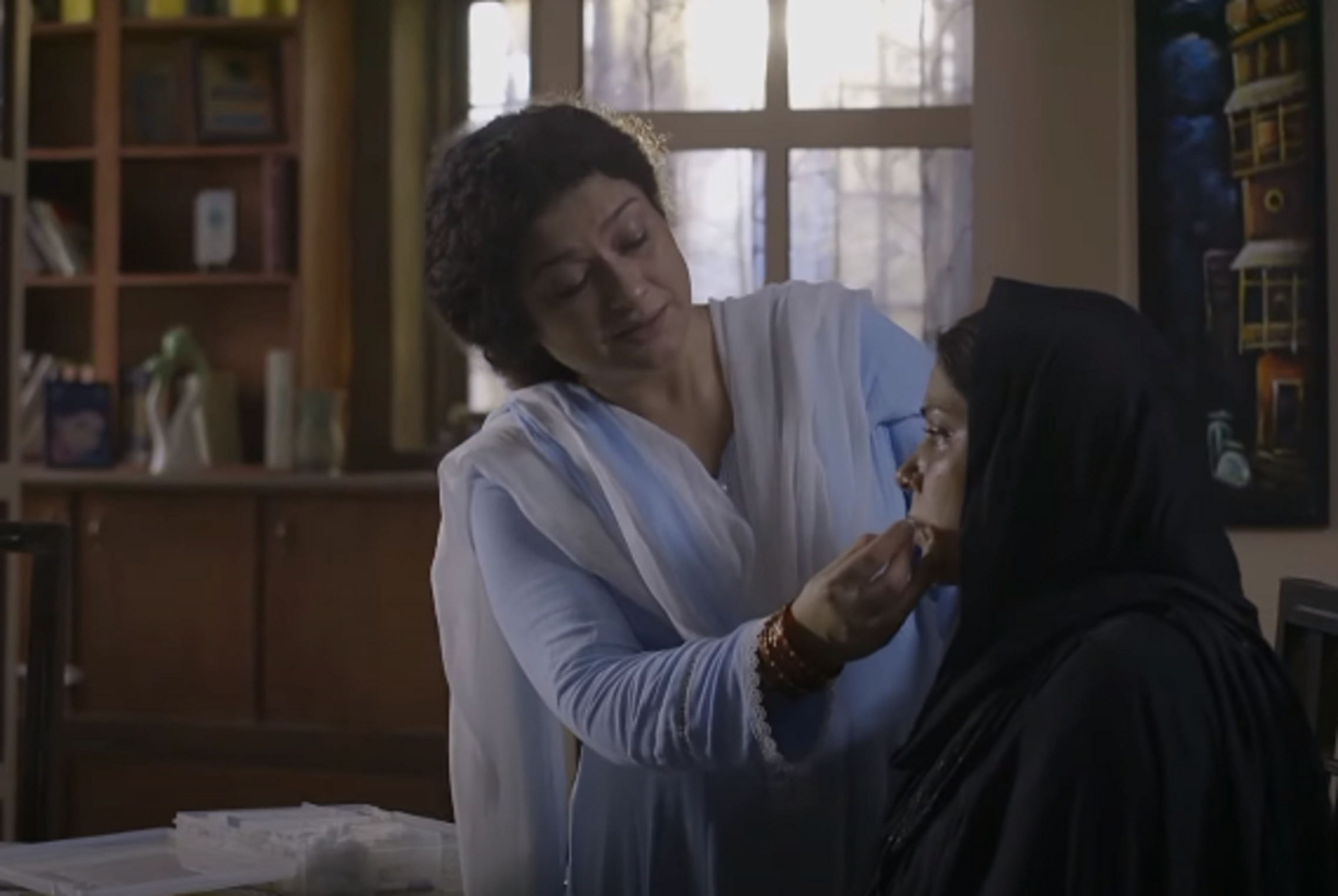 Even before she snaps, her tolerant wife portrayal did not sit as unconventional amongst masses either. There was always a hint of the calm before a storm vibe. Upon the difficulty people had digesting the supposed role, Saeed simply smiled coyishly, as if proud of Hajra as a character. She affirmed, "Like life, culturally we are not okay with anything that we are not familiar with. Sure, Hajra was 'unconventional' in some ways but that's who she was. It was her life choice to be that way. Her personality was shaped by certain events that took place in her life, and if you change your perspective to hers, her reaction wasn't weird at all."
Coming to the character that wasn't unconventional per se but still irked many, Saeed expressed her disappointment with the content people expect on television. Directed by Mazhar Moin, Mehar Posh saw Saeed as a married elderly woman in love with her husband. With frequent displays of affection, Saeed expanded on how the character wasn't written the way it aired initially. "It was after conversations with the director and the script team that we included certain elements of fun and the embracing of familial love within it."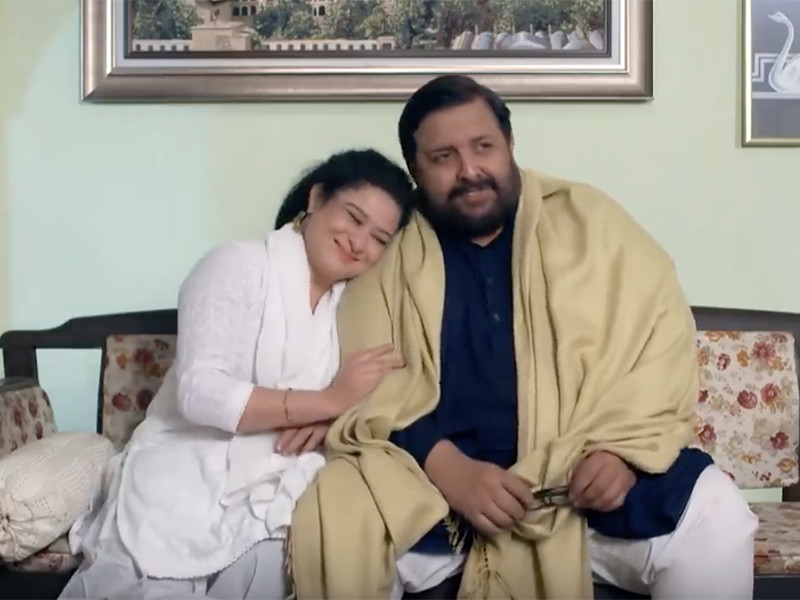 Responding to the critical acclaim directed towards her character, Saeed retorted, "People are okay with young, unmarried couples expressing love for each other but became awkward with the most legitimate kind of romance."
Saeed blames the regular portrayal of love amongst the young on television for this. "We [the audience] are not used to love gestures from the elderly. We do see them fight and argue on television, but never express love, which is so sad. And why not? People who have kids together and spend a fortune of life with each other, why shouldn't they express love?"
On the future and scope of elder woman actors in the field, Saeed shared, "It's only a 15 years phenomenon that stories have mostly become around very young people only. If you see dramas from before that, the leads would be middle-aged or elderly women. Regardless, I have been offered many interesting characters and I absolutely enjoy doing them. There definitely is scope for more revolutionary roles and scripts."
Sharing a memory from one of her early plays, Saeed recalled how the veteran actor Rubina Ashraf had just conceived her daughter Minna Tariq. "During our breaks when we'd sit and have tea, Rubina apa would run home, feed Minna and come back." Saeed sees the same passion and practice in newer moms like Iqra Aziz and Ayeza Khan after working with them. While she credits their husbands for being great supports, Saeed believes that the newer generation of actors are "incredibly talented and dedicated to their craft."
On her experience with shooting with Hania Aamir and Zaviyar Nauman, Saeed excitedly shared that she loved it. "Both of them are energetic, always open to new ideas, very hard-working, never reluctant to struggle and they keep getting up after setbacks."
Have something to add to the story? Share it in the comments below.